Furi announced for Switch, out in early 2018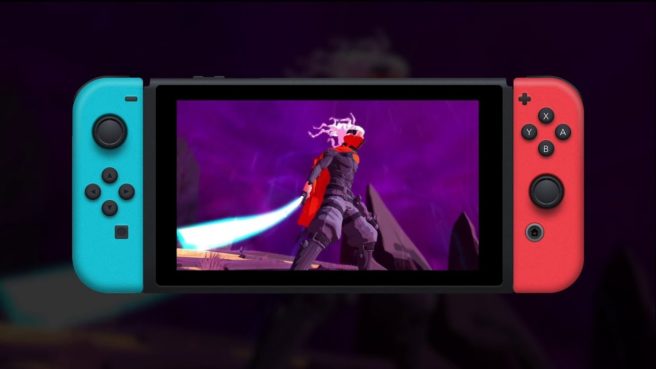 Furi is coming to Switch, The Game Bakers has announced. The system will be getting the "ultra-fast-paced, combat-action hit" in early 2018.
The Game Bakers says that the Switch version will feature "all the content and improvements released so far".
We've posted more information about Furi and a trailer below.
Furi is all about the tension of one-on-one fights against imposing opponents over a mysterious quest for freedom. Praised for its unique mix of sword fighting and twin-stick shooting, Furi has been called "supremely stylish and intensely engaging" (Games Radar) and "tight and empowering" (Games™), and has garnered 92% in positive user reviews on Steam.

With its stylish aesthetic and unique character design – by Takashi Okazaki, Afro Samurai's creator – and its killer soundtrack featuring popular electro musicians Carpenter Brut, Danger and more, the game is a love letter to Japanese action games such as No More Heroes, Metal Gear Solid and Godhand.

This feature-complete Nintendo Switch edition will be available early 2018, including all the content and improvements released so far for Furi.
Leave a Reply