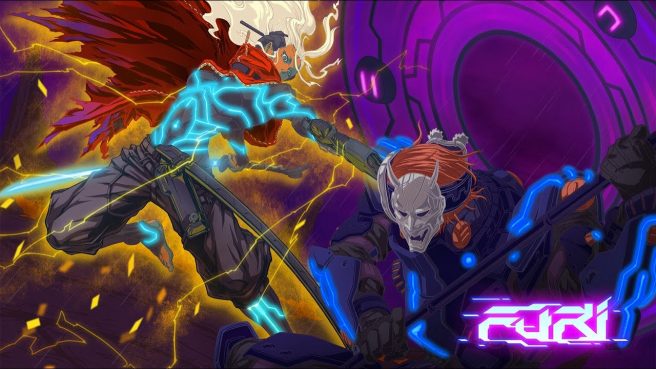 Today, The Game Bakers unveiled brand new DLC for the boss rush game Furi titled Onnamusha. It's due out for Switch on May 17, 2022.
According to the announcement, players can take on the role of Onnamusha Rider, "a powerful fighter that alternates between two stances: fast and agile or slower but lethal until she's able to unleash the devastating power of the Star." The Game Bakers says that the new gameplay mechanics offer additional challenges "for a complete rediscovery of the game." Furi can be played again in Story, Speedrun and Practice modes.
Creative director Emeric Thoa said of the new content:
"We read all the messages from Furi players and this one really stuck with us: 'I wish I could forget Furi to discover it all over again'. This is how we got the idea of the Onnamusha fighter that brings a completely different playstyle with a layer of tactics."
Here's a trailer showing what's new:
The Onnamusha DLC for Furi will cost $6.99 / €6.99 on the Switch eShop. An update will go live on the same day that includes all paid and free content available for Furi: One More Fight DLC and all the improvements made since the release (Invincible Mode, Furier Speedrun, Alternate controls, and more).
Source: The Game Bakers PR
Leave a Reply