Fuser Nintendo Switch Online Game Trial also confirmed for North America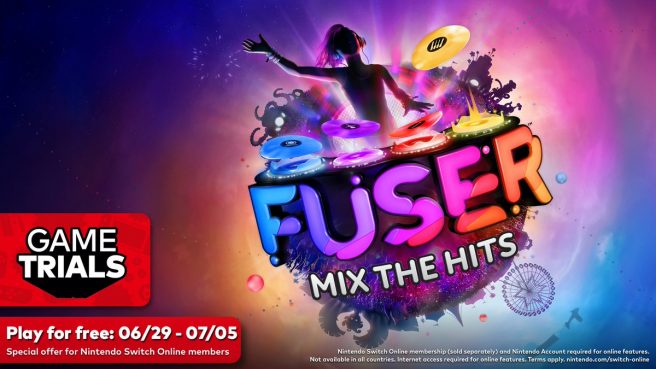 Earlier today, Fuser was announced as the latest Nintendo Switch Online Game Trial in Europe. The same offer has now been confirmed for North America as well.
Fuser can be played entirely for free with an active Switch Online subscription starting on June 29, going through July 5. Progress can be used in the full version.
Also note that Fuser will be on sale for 25 percent off between June 29 and July 9.
Leave a Reply