GAME locations will be holding midnight Switch launch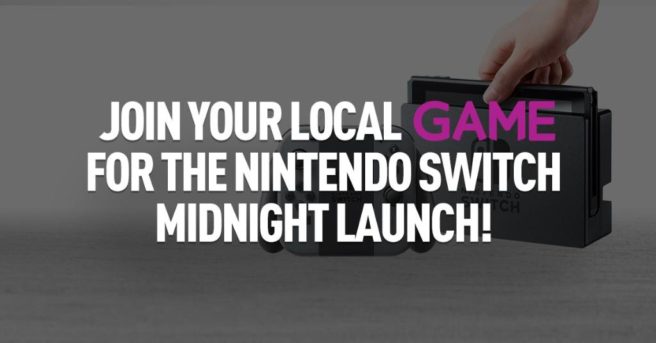 Various retailers around the world are planning a midnight launch for Switch. Among these is GAME, a store based in the UK.
Well over 200 GAME locations will be open to sell Switch units as soon as March 3 rings in. The full listing of participating stores is located here.
Leave a Reply