Gameplay of the Kingdom Hearts cloud games on Switch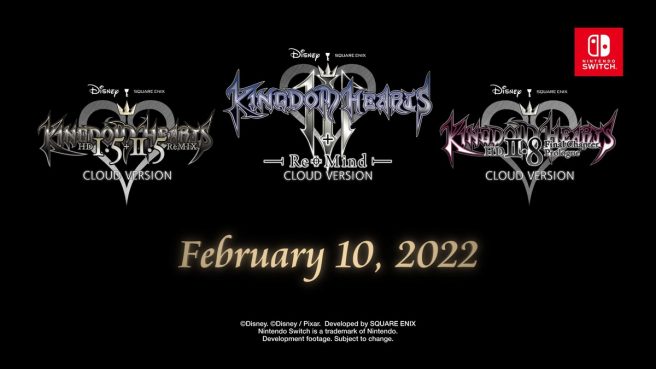 Gameplay has come in showing various Kingdom Hearts games running on Switch through the cloud. While these titles won't be fully available until next month, Square Enix already released demos – which is where the footage comes from.
Here's a bit of additional information about the Kingdom Hearts on Switch:
The notable Kingdom Hearts franchise was first released in 2002 by Square Enix, and led by legendary game director Tetsuya Nomura, thus launching the longstanding collaboration between Square Enix and Disney. Since then, over 35 million copies have shipped worldwide. Nintendo Switch players, who have eagerly awaited the arrival of the series' back catalog on the platform will now be able to join Sora, Donald, Goofy, and many other Disney characters on adventures through the "Dark Seeker Saga," spanning from the original Kingdom Hearts to the critically acclaimed Kingdom Hearts III + Re Mind (DLC).
Get a look at the gameplay of the Kingdom Hearts games on Switch below.
All of the Kingdom Hearts Switch titles will be available for Switch on February 10.
Leave a Reply