GameStop apparently calling customers and saying that Doom Eternal for Switch is canceled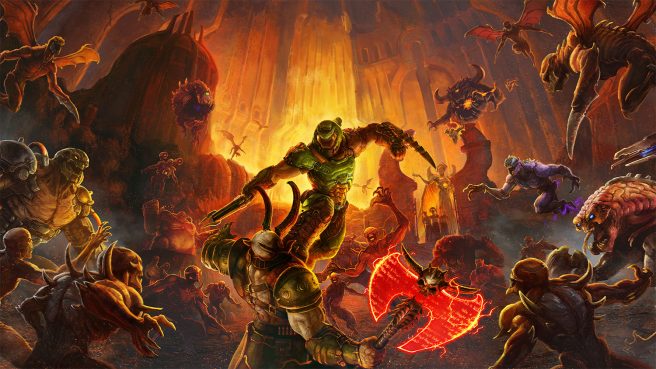 As Switch owners continue to wait for Doom Eternal, GameStop is raising the anxiety level of its customers. We're hearing reports that the retailer started reaching out to consumers today – presumably those that have pre-ordered the game on Nintendo's console – and are claiming that the port has been canned.
A few people on Twitter have mentioned having received the call:
Gamestop called to tell me Doom Eternal for Switch is cancelled, I don't know if it's true or not but I thought I should throw it out there. #DoomEternal

— Wyatt Mitchell (@MewSpoonReviews) November 19, 2020
http://twitter.com/_Ryanmiller70/status/1329532907371847688
So an interesting development, GameStop has been informed that Doom Eternal on Switch has been canclled.

— Spawn Wave (@SpawnWaveMedia) November 20, 2020
If we had to guess, the Switch version of Doom Eternal should be just fine. There could be a few explanations here, such as an innocent mistake, the game going digital-only, or something else entirely. We've heard on a couple of occasions as of late that Doom Eternal Switch news should be coming soon, and with the amount of work Panic Button has put into the project, pulling the plug this late wouldn't make much sense.
Leave a Reply