[Giveaway] Hob: The Definitive Edition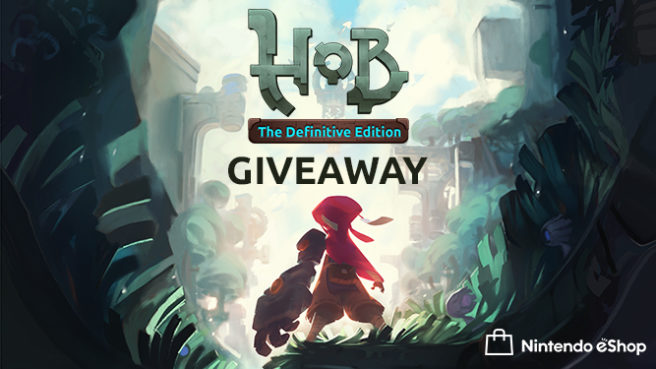 The winners of our giveaway are in! Congratulations to Mr. Obvious, Bobby Digital, Jack Bankhead, Carney Vorous, and dequesi. Thanks to all who entered!
---
To celebrate the recent launch of Hob: The Definitive Edition, Panic Button and Perfect World Entertainment were kind enough to supply us with codes for the game as part of a giveaway. We have five in total, meaning we'll have five winners.
To enter, simply leave a comment below about the aspect you find the most interesting about Hob. We'll then pick the winners at random a week from today – May 9.
This competition is open worldwide. Keep in mind that we were given US codes, but they can be redeemed on any Switch system. You'll just need a North American Nintendo Account set up on your Switch in order to redeem the code on the proper eShop. Please note that we'll be following up with each winner in the comments section individually and will require their email address, so be sure to revisit this post in a week to see if you've been chosen.
Leave a Reply