[Giveaway] #SummerOfDevolver – Crossing Souls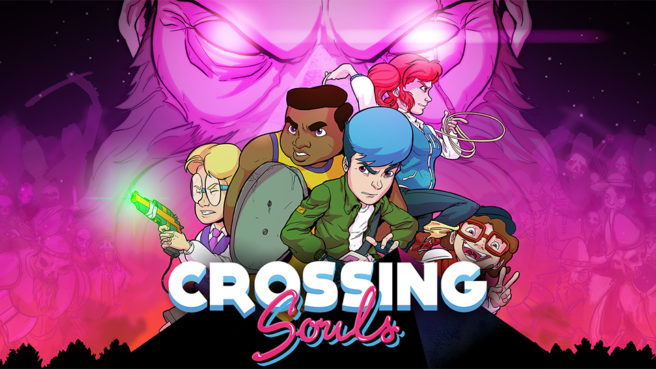 We're back with a new giveaway for Devolver Digital's summer releases on Switch. Following up on Enter the Gungeon, we have ten new codes for Crossing Souls. We'll be giving out five here on the main site and another five on Twitter.
To enter, leave a comment below telling us what interests you about Crossing Souls. Alternatively, follow us on Twitter and retweet this message. We'll again be splitting up the codes – five for the main site and another five for Twitter, so two ways to enter.
This giveaway ends on August 18. We'll announce the random winners of the current giveaway then, and start a new one for a Devolver Digital title after that.
We also have one last order of business to attend to: winners for our Enter the Gungeon giveaway. They are as follows:
Main site:
Bri Wei
Jonathan Baer
wayward
Indielink
Galen Nowak
Twitter
crocr0ck
2266_luis
martinchaconmo1
Leatherbelt1295
epps_cooper
For those who entered on the main site, look out for an email associated with the account you registered through Disqus soon. We'll also direct message our winners on Twitter.
Leave a Reply