[Giveaway] Win a copy of Knights of Pen and Paper Double Pack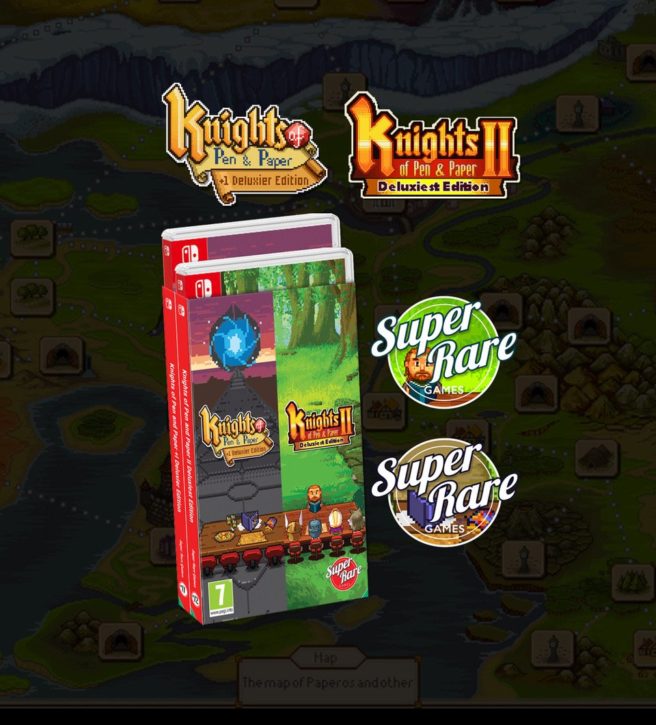 Update: The winner of our giveaway is… Mike Ivans! Congratulations and thanks to all who entered.
---
The fine folks at Super Rare Games have given us an opportunity to supply one lucky fan with the company's latest release, Knights of Pen and Paper Double Pack. You're getting a pair of games here that were previously exclusive to the eShop, but are now receiving the physical treatment.
We'll keep this relatively simple. In the comments below, you can submit an entry by letting us know which has been your favorite Super Rare Games release thus far. You can see what has been offered in the past here.
We'll accept entries for one week, lasting until February 2. The winner will have two days to respond in the comments with their email address, and after that, we'll have to select a different participant if we don't hear from you.
Note that this competition is open worldwide. The winner will be chosen at random. Good luck!
Leave a Reply