[Giveaway] Win a copy of Torchlight III for Switch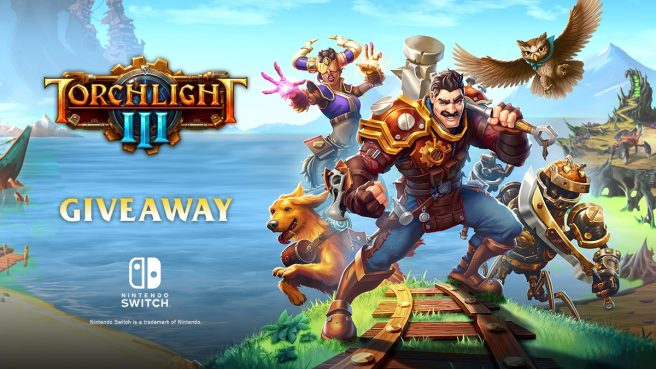 The giveaway has concluded and our winners are Kevin Schaefer and Alexandre. Congratulations!
---
Torchlight III launched for Switch on October 22. In celebration of the recent release, Perfect World Entertainment and Echtra Games have supplied us with two codes to hand out.
It's been just over a week since Torchlight III has been out on Switch and some of you may not have had the opportunity to play the game just yet. So to enter our giveaway, simply leave a comment below mentioning which entry you prefer: Torchlight or Torchlight II.
We'll end the giveaway on November 7, which is when both winners will be announced. Please keep in mind that you'll need to respond with your email address (which is where the code will be sent) in the comments within 48 hours if you've been selected – otherwise we'll need to go with someone else. Also, we only have North American codes, but anyone can enter since Switch is region free – you may just need to create a North American Nintendo Account and register it with your system if you haven't already.
Good luck!
Leave a Reply