God Eater 3 version 2.30 update coming on January 16, 2020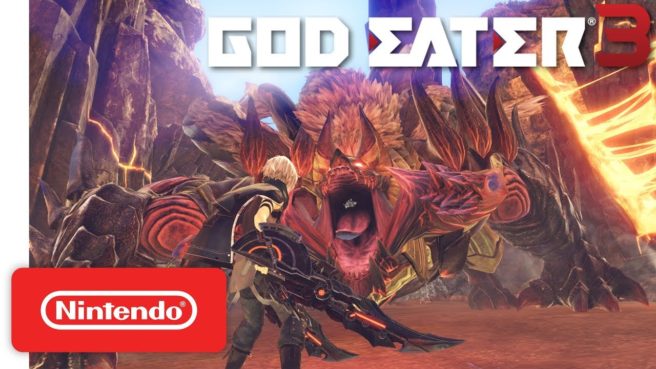 The next update for God Eater 3 is coming very soon. Version 2.30, which features more background music for the jukebox, an additional episode, and more, is slated for January 16, 2020.
Here are the full details, courtesy of Gematsu:
Version 2.30 Update

New background music added to the jukebox.

Added new episode to "Traversing the Past" (Phym). Version 2.40 will add Keith Pennywort and Neal Pennywort episodes. Version 2.50 will add Ein episode.

New Ashwrought Aragami added:

Tirani Hannibal
Melam Marduk
Balmung Regalia

New costumes added.

Balance adjustments:

Adjusted GAP acquisition method: GAP can be infinitely re-acquired through the special mission "Urgent: Snack Collection."
Adjusted the amount of stamina consumed for Dive: "Buckler: 20 –> 12," "Shield: 25 –> 15," and "Tower Shield: 30 –> 18."
Guard range expansion skill(s) added
Adjusted Link Burst bullets to pierce through everything, as well as increased homing performance.
"Bullet [Heal]" and "Radiation Bullet [Recovery]" now available for all guns (purchasable bullets added).

Additional system-related features:

Added airborne enemies to Preview Mode.
Added "wait" function to Phym.
Added a function to copy another player's custom bullet via their Avatar Card.
Leave a Reply