Graceful Explosion Machine dev unveils new game Super Crush KO, coming to Switch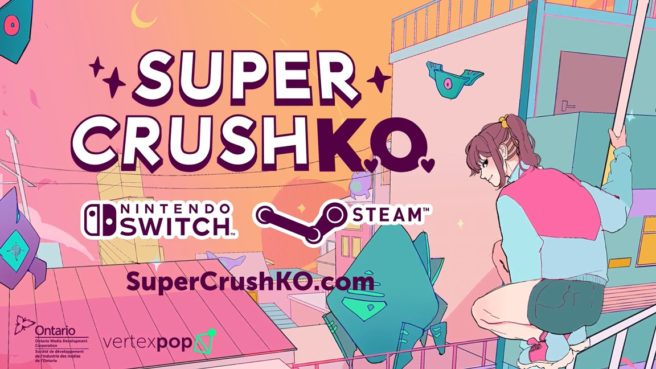 Vertex Pop, developer of the addictive shooter Graceful Explosion Machine, unveiled its next project today. Super Crush KO is in development and is planned for Switch.
Super Crush KO is a stylish brawler / shooter hybrid that takes place in a vibrant, near-future city. Players will control a neon-wearing, robot-stomping hero as they attempt to save humanity from an AI apocalypse. Online leaderboards and ranking systems will be included.
Here's the first trailer:
Super Crush KO will be playable for the first time at PAX West 2019. It's due out sometime in 2019.
Source: Vertex Pop PR
Leave a Reply