Grezzo officially confirmed to be making Zelda: Majora's Mask 3D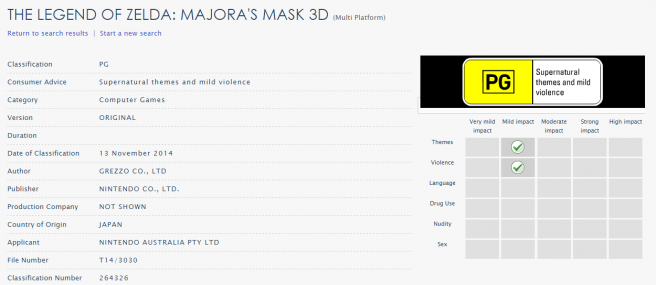 Grezzo was the main developer behind The Legend of Zelda: Ocarina of Time 3D. So it only makes sense that the studio would be put in charge of Majora's Mask 3D as well.
Most people expected that this was the case, though now we have an official confirmation.  A rating from Australia lists Grezzo as the developer of Majora's Mask 3D.
Leave a Reply