Guitar Hero Live – Hero Powers details and screenshots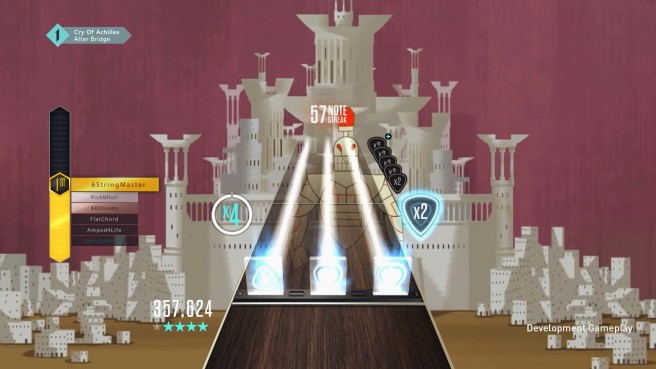 With Guitar Hero Live set to make an appearance at San Diego Comic-Con in just a few days, Activision and FreeStyleGames are showing off the game's Hero Powers.
Here's the official overview:
If you remember Star Power from previous games in the franchise, Hero Powers in Guitar Hero Live are a lot like that, only much cooler. Hero Powers can be used in GHTV to give you power-ups that affect different areas of gameplay. You can activate a Hero Power to boost your score while playing solo, or to give you a competitive edge during multiplayer. They are activated by the familiar tilt of the guitar, or you can just hit the Hero Power button directly on the guitar controller.

Higher scores allow you to earn even more rewards and level up faster.
Take a look at the gallery below for screenshots of Guitar Hero Live's Hero Powers along with a fact sheet with additional information.
Source: Activision PR
Leave a Reply