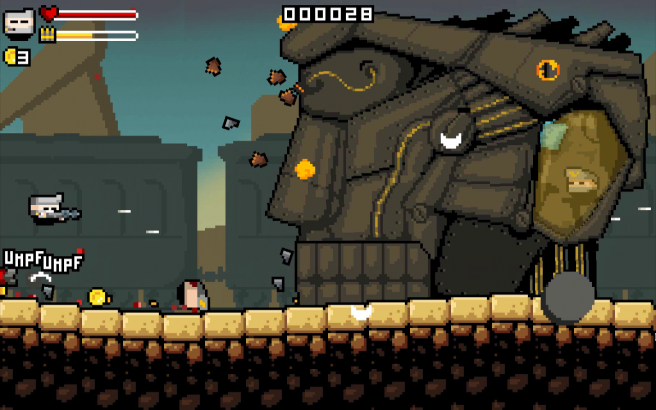 Update: OrangePixel shared a release month on its Twitter account: October.
---
Gunslugs 2 is making its way to the 3DS eShop, OrangePixel and Engine Software announced today.
Gunslugs 2 contains "over the top action, chaos, explosions", though its "weirdness" means it shouldn't be taken too seriously. Players can expect a mix of "fast run and gun gameplay" and "elements of all our favorite movies and other pop-art from the 90s and 80s."
Here's the official story overview:
The Black Duck Army is back with new domination plans, this time they want to take the galaxy! Their signal towers are covering the planet, and alien technology seems to be used all over the place Luckily the Gunslugs are here to stop them.
Gunslugs 2 features seven worlds, eight levels per world, and an end level boss. All levels in the game are randomly generated. Additionally, the game comes packed with a story mode, arcade mode, and daily challenges. Stereoscopic 3D is supported as well.
A release date for Gunslugs 2 hasn't been announced. A trailer for the title can be seen below.
Leave a Reply