Hades Zagreus Nendoroid in the works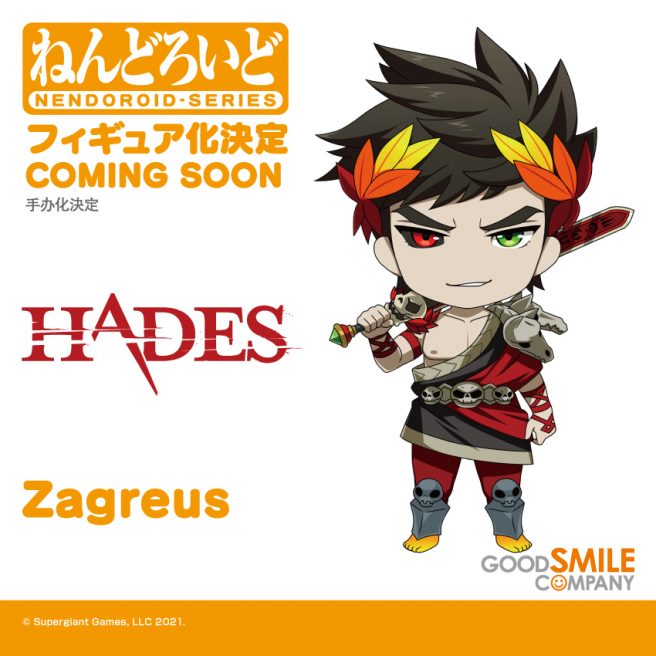 A new Hades Nendoroid is in the works based on main character Zagreus, Good Smile has announced. Specifics of the figure haven't been detailed. There's also no word on release timing just yet. However, we do have a concept image above.
That's not the only new figure product for Hades. As part of WonHobby 33 in May, we learned that Zagreus is getting a Pop Up Parade figure. We're also waiting on further updates pertaining to this particular product.
Hades just celebrated its first anniversary, as the title first came to Switch on September 17, 2020.
We'll let you know when we have more information about the Hades Nendoroid for Zagreus. Stay tuned for a look at the finalized version as well as the release date and pre-orders.
Hades actually isn't the only major title celebrating an anniversary this week. Undertale turned six years old having first launched on September 15, 2015. And as is the case with Hades, Good Smile is celebrating with new Nendoroids for Sans and Papyrus.
Next up for Undertale creator Toby Fox is Deltarune. Deltarune Chapter 1 is out on Switch, and while Chapter 2 is coming out today on PC, we're waiting to find out when it will hit Nintendo's console.
Leave a Reply