Hatch Tales finally launches for Switch in March 2024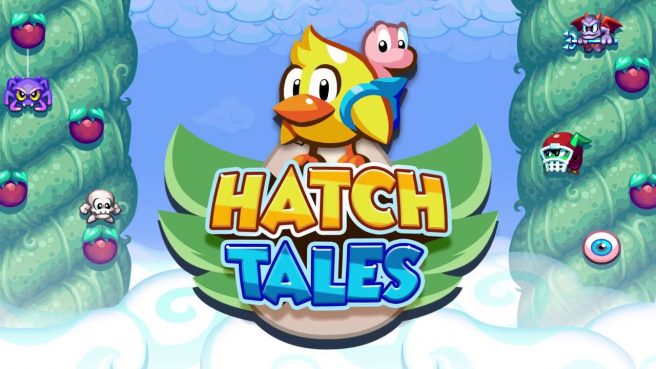 It's been a long time coming, but Hatch Tales finally has a release date. Today, Atooi revealed in a Kickstarter backer update that the game is launching for Switch on March 28, 2024.
Originally known as Chicken Wiggle Workshop, the project was funded by fans over five years ago. It's an expanded version of the 3DS platformer that lets players create and share levels. After going through a few different release windows, Chicken Wiggle Workshop received a final release date and it's now six months away.
Here's an overview of the original 3DS release:
The stars of Chicken Wiggle are an improbable duo: a young chicken and his best buddy – a wiggly worm – nestled in his backpack! Together, they team up for adventure to jump, peck, and worm-grapple across a myriad of perplexing platforming levels – full of fun gadgets, tricky hazards, and sneaky foes – determined to rescue their friends from the wicked witch in her sky towers.

But wait, there's more! Aspiring game designers and playful doodlers alike can spend hours of fun hatching their own levels with the user-friendly level creator included with the game. You can even choose different gameplay rules, art themes, and provide custom hints, tips, and search tags. Once you're ready, it's easy to share your creations online* with other Chicken Wiggle players via the community portal. Now, anyone can be a game designer on the go!

Players seeking more levels to play after completing Chicken Wiggle's main story mode will find a wealth of unique levels to download, play and rate for free! Level categories include Atooi official, popular, latest, or simply enter your own search tags or a specific level ID to locate a friend's level.
Leave a Reply