Hauma: A Detective Noir Story announced for Switch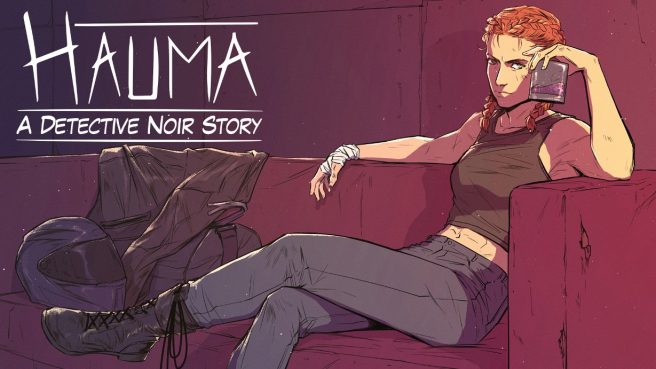 Today, publisher Assemble Entertainment and developer SenAm Games announced Hauma: A Detective Noir Story. The title is due out on Switch in Fall 2023.
Hauma: A Detective Noir Story is a narrative-based investigative noir visual novel with a comic-inspired visual style. More information can be found in the following overview:
In Hauma, players will step into the weary, well-trodden soles of Judith, a former detective being roused out of retirement by the suspicious goings-on of Munich's upper class. While tracking down and interrogating the city's cabal, explore real-world locations displayed in a distinctive, graphic-novel art style, discovering pieces of hidden history and using these clues to probe the mystery within. Collect items, solve puzzles, and overcome dialogue riddles as players make their own investigative deductions using the "mindboard," a unique characteristic of the game that functions as an inventory containing items, thoughts, and other clues necessary to decipher the dark secret of the city's underbelly.

Key Features

More than Meets the Eye: Embark on a journey of deduction and intrigue, uncover the secrets of Munich's elite fascist society, and piece together the puzzle of the conspiracy that lies within
Enter the Mind Palace: Become acquainted with the mindboard, an innovative inventory of interconnected items and thoughts that, when weaved together correctly, uncover clues and unravel mysteries
Draw Your Own Conclusions: Utilize engaging investigation mechanics, including a variety of puzzles and challenging dialogue riddles
Comic-Inspired Storytelling: Exhibited in vibrant, graphic novel-styled art, Hauma visually engages you in a gripping story and doesn't let you go until you've unearthed every last conspiracy
Hear Me Out: Hauma features a fully voiced cinematic adventure, featuring a diverse cast and evocative characters
We have a trailer for Hauma: A Detective Noir Story below.
Leave a Reply