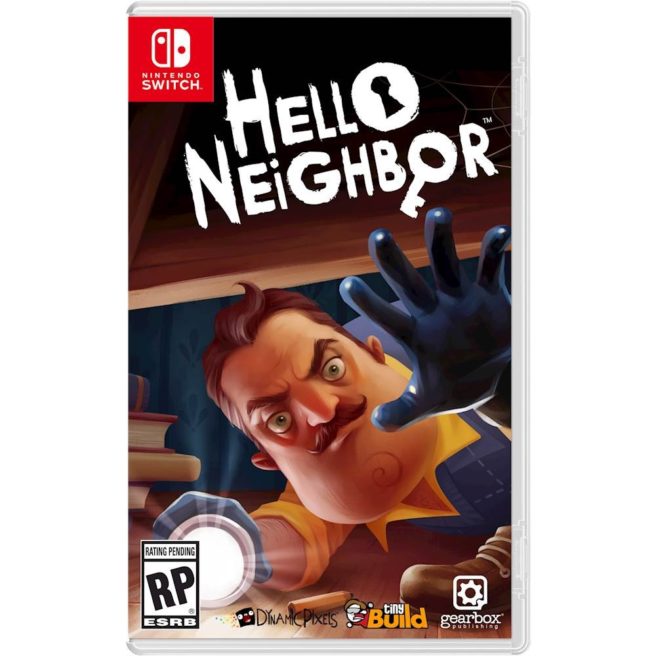 Update 2: tinyBuild made this official during its presentation. No set release date just yet.
---
Update: Bumped to the top. This is now up on Amazon as well.
---
Original: Later today, tinyBuild will be hosting a presentation to announce six new games for Switch. Best Buy seems to have spoiled at least one of the surprises, as the retailer is listing Hello Neighbor for Nintendo's console. Pre-orders are open here.
Hello Neighbor has actually been rumored for Switch previously, so perhaps this shouldn't be much of a surprise after all. In any case, we'll report back later with tinyBuild's full slate of announcements.
As for Hello Neighbor itself, it's a stealth horror game in which you're tasked with sneaking into your neighbor's house to find out what horrible secrets he's hiding in the basement. We have a few more details and a trailer below.
Hello Neighbor is a stealth horror game about sneaking into your neighbor's house to figure out what horrible secrets he's hiding in the basement. You play against an advanced AI that learns from your every move. Really enjoying climbing through that backyard window? Expect a bear trap there. Sneaking through the front door? There'll be cameras there soon. Trying to escape? The Neighbor will find a shortcut and catch you.

– Suspenseful horror gameplay that focuses on sneaking around your neighbor's house
– Constantly evolving experience where the Neighbor's AI counters your moves, and learns from what you do
– Sandbox-style gameplay with plenty of environmental interaction and physics
Leave a Reply