Here's a Podcast – Episode 123! (Solar Striker)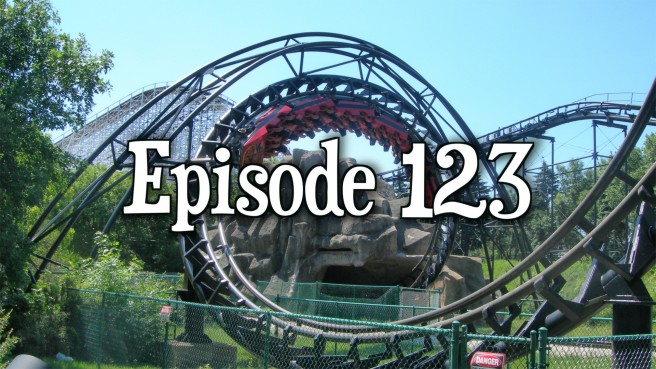 No weird audio problems for this show, and nobody died this week so it's back to form for us. Laura is in town though, so we're recording in the same room like old times again. I did quite like listener mail this episode though so that's good. Here are your chapters:
Intro Shenanigans
0:00 – Intros, talking about John Cena
6:45 – Game of the week: Solar Striker!
What we played
10:19 – Casual Splats for Austin (Splatoon)
16:33 – Bring me back to Tomodachi Life
24:37 – Earthbound Beginnings, but mathematical anecdotes soon follow and poop talk
28:50 – Actual Earthbound Beginnings
37:39 – Kingdom Farts for Austin
Shenanigans II
50:50 – Lazy freetures
52:47 – Donkey Konga music break.
54:15 – Tales from the Crypt with Jack
Listener Questions Mail
59:57 – Miiverse Vulgarity
1:01:45 – False Perception of Cynicism with regard to roller coasters
1:07:05 – Playing games while donating blood plasma
1:11:35 – Any Sony game suggestions for a new PS3 owner?
1:15:20 – Can Metroid ever be a big-event game?
1:21:40 – Book club talk from fans yay
1:24:55 – Should other mediums (books, movies, etc) use frustration to create a sense of adventure like games do?
1:31:26 – Should we do an Iwata book club?
Shenanigans Finale
1:32:35 – Villain of the Week: Alex Rodriguez
1:33:33 – Solar Striker QUIZ
---
Download this episode (click this link)
Subscribe via iTunes by clicking this thing!
Subscribe with Google by clicking this thing!
Subscribe with Yahoo something-or-other by clicking this thing!
Leave a Reply