Hermitage: Strange Case Files gameplay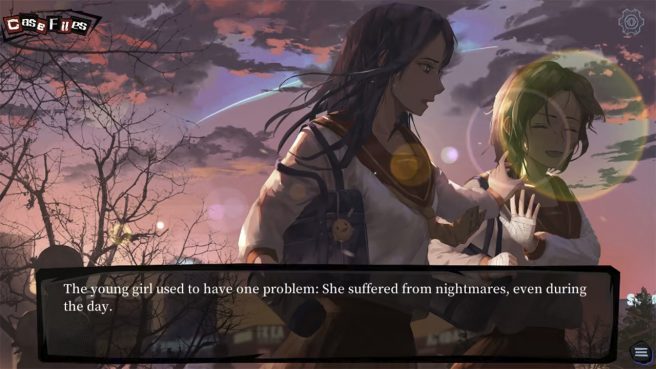 Hermitage: Strange Case Files made it to Switch this week, and we now have gameplay. This new video shows off a half hour of footage from the paranormal horror adventure title.
Learn more about Hermitage: Strange Case Files with the following overview:
This gripping paranormal horror adventure revolves around Hermitage, the sinister bookstore that attracts most unusual customers – all of whom seem to be involved in mysterious cases bordering on the paranormal. Investigate mysterious cases by taking on the role of a less than motivated bookshop owner, a former anthropology professor who for unknown reasons has never been seen outside of his bookstore.

With the help of a hacker genius on the run, a self-proclaimed detective and a short-tempered legal consultant, you must get to the bottom of a row of horrific incidents, bearing in mind the supernatural horrors that lurke within the pages of Hermitage's Lovecraftian book collection.

Key Features

-Experience a unique adventure…..with a popular visual novel style
-Collect clues……through dialogues, TV news, web forums, phone messages and emails
-Get leads……by talking to other characters and choosing an approach that fits the target's personality
-Unlock character skills……and pass test trials at certain moments throughout the game
-Use the pinboard……to link and analyze characters and events
-View character backstories and skills……to help you along if you reach a dead end in during your investigations
-Confirm your suspicions……by matching your intel and assumptions to provide proof
-Decide which path your story will take……by unlocking various storylines through the choices you've made
The new gameplay for Hermitage: Strange Case Files on Switch can be seen below.
Hermitage: Strange Case Files is being sold digitally for Switch via the eShop. English is its only supported language.
Leave a Reply