Hideki Kamiya to leave PlatinumGames next month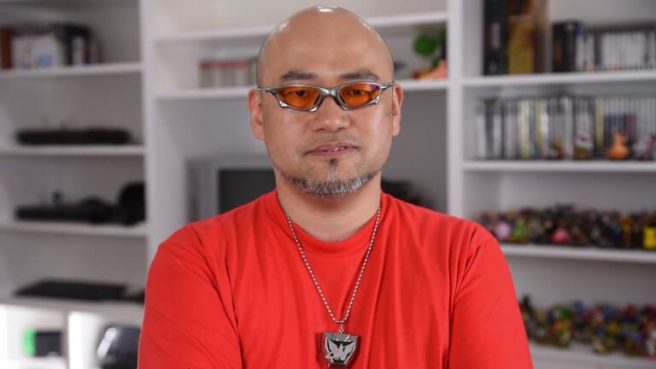 Original (9/25): Hideki Kamiya will leave PlatinumGames on October 12, 2023, the studio has announced.
Kamiya is best known for directing the Bayonetta series, and also directed The Wonderful 101. He co-founded the company in 2007 with its current CEO Atsushi Inabata, as well as former members Shinji Mikami and Tatsuya Minami.
Below are the messages posted on X by PlatinumGames and Kamiya regarding the matter:
— PlatinumGames Inc. (@platinumgames) September 25, 2023
As announced on the official PlatinumGames X account,
I will be leaving PlatinumGames on October 12, 2023.
This came after a lot of consideration based on my own beliefs.
and was by no means an easy decision to make.
(1/2)

— 神谷英樹 Hideki Kamiya (@PG_kamiya) September 25, 2023
---
Update (10/12): Now that Kamiya has officially left PlatinumGames, he's started up a YouTube channel and talked more about his departure – kind of. The big news is that he apparently can't work in the industry for a year due to a non-compete clause. You can check it out below.
Let's ask Kamiya! – Why'd he quit? What are his plans?
Leave a Reply