Hideo Kojima shares some thoughts on Switch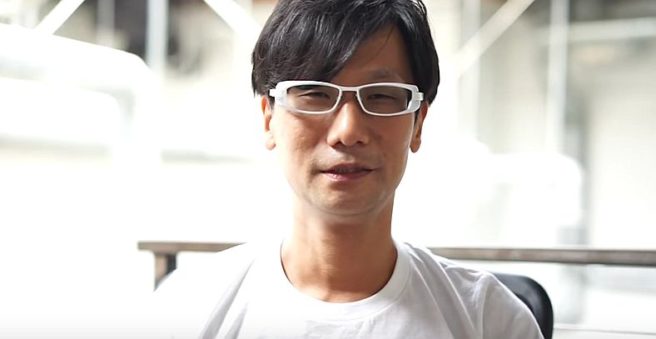 Update: IGN also has some comments from Kojima. They're mostly the same, but here's what he said:
"You might be familiar with the fact that for a previous game that I did, we had a specification that we called 'Transfarring' where you could take the saved data from the PS Vita and move it over to the PS3 and back and forth like that. I believe [Switch] is an extension of that idea. The fact you can play something at home and take it outside, this is the gamer's dream. The Switch is an evolution of that."

"For example, often when you buy a Blu-Ray disc, it'll have a code on the inside for a digital version, so in the same respect you can watch it at home and then take it on the go on your tablet and smartphone. This is how movies and TV are moving, and this is how games should go."

"I feel like cloud technology is what everything will eventually move to. It's further behind right now than I think where people thought it would be at this point, but I think it will go there, and when the infrastructure is ready, you'll be able to play everything, on every device, anywhere. The Switch is the predecessor to this step."
---
Original: Plenty of Japanese developers have shared thoughts about Switch. But what about Hideo Kojima, who previously led the Metal Gear Solid series?
Glixel asked Kojima about how he feels regarding Switch in a new interview. Regarding Nintendo's new console, he stated:
"You might be familiar with a thing we created called 'Transfarring' which let you transfer data between a PS Vita game and a PS3 game. I see the Switch as an evolution of that idea, where you can play something at home and play it to go. This is the main attraction of this system. For example, movies and TV, you can watch them on basically any device. You can watch them at home, you can watch them on the go. Games will become the same way. The cloud technology is behind the curve in that regard, but that's the correct line of thought, and this is where Nintendo's taking it."
Kojima actually went hands-on with Switch this week, and his experience was recorded on camera. You can see him playing 1-2-Switch right here.
Leave a Reply