Hint Toad's map in Super Mario Odyssey references a past Mario game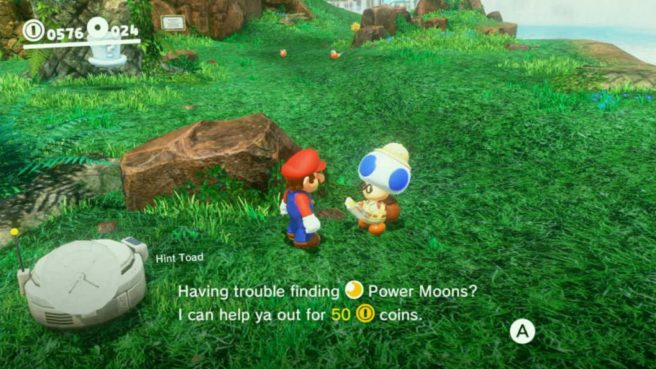 Super Mario Odyssey is chock-full of Easter eggs and references to past Mario games. One of these extends to Hint Toad, who will help you locate Power Moons in exchange for coins.
What you may not realize is that Hint Toad's map is yet another reference to a prior Mario title. For more on this, continue on below.
Hint Toad's map is… none other than Bob-Omb Battlefield from Super Mario 64. You can also see it within the interior of the Odyssey, though it's more difficult to see. Definitely a neat little touch on Nintendo's part that many players won't ever see.
The map that Hint Toad consults in Odyssey is a map of Bob-Omb Battlefield from Mario 64 pic.twitter.com/YY4XSo6ILh

— Ghost Catcher (@Frying_Pants) November 5, 2017
This same map can also be seen, albeit partially obscured, within the interior of the Odyssey pic.twitter.com/t37XFxx4Lv

— Ghost Catcher (@Frying_Pants) November 5, 2017
Leave a Reply