Hive Jump dev explains decision to stick with Wii U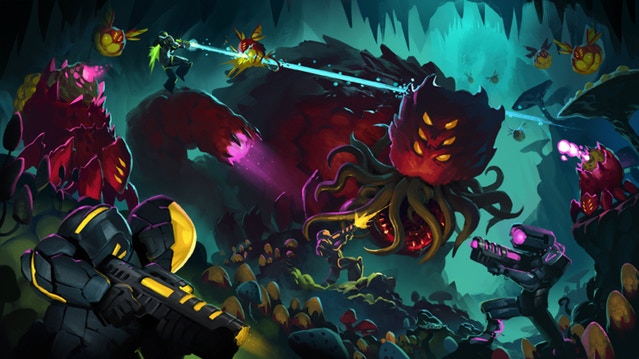 When Switch was announced, many developers who were planning Wii U projects jumped ship over to the new console. However, Graphite Lab stuck to its guns and remained on track to bring Hive Jump to the older system. Just this past week, the game finally launched on the eShop.
Graphite Lab's Matt Raithel reflected on the whole process in a new blog published on Gamasutra this week. In one section, he explains why the team was committed to the Wii U version, writing:
… Then, in the fall of 2016 the Nintendo Switch was revealed to the world. Should we leave the Wii U behind and attempt to roll our work into this new hardware? Well, you can't exactly sashay into Nintendo HQ and demand that your cute lil' indie title be the first drop on their newly announced system, especially when we'd been behind on Wii U development to begin with. Past that, we knew from our contract experience that any change in platform would delay the game even further. Would our game engine even work on Switch? Wouldn't additional features be needed to make the game feel intended for the platform? How long would it take to go through certification? All of these questions swarmed our minds as we tried to make sense of it all.

Ultimately, there were too many unknowns to make any sort of statement at the time, so we pressed ahead with our STEAM release plans. We happily launched Hive Jump on STEAM January 18th, 2017. Release went well and we racked up an 80%+ "Very Positive" user rating along with some nice press reviews for the game. Though we were still fixing a few bugs with this version we felt the game was solid and it was finally time to dedicate ourselves completely to the Wii U.

Once again, we surveyed the battlefield. In November, fellow developers at Concerned Ape announced that their plans for bringing Stardew Valley to the Wii U were scrapped. One month later, Playtonic announced that Yooka-Laylee was also dropping its plans for Wii U as well. We believed Hive Jump would be a great game on the Wii U. But now that the time had come to invest even more hours and more money into the platform… should we, really?

We put ourselves in the shoes of our backers. It didn't feel fair to our Wii U backers who didn't have (or couldn't get) a Switch to ask them to get a new console just to play the game they backed in 2014. Beyond that, we knew that making good on a promise to get Hive Jump on Wii U wouldn't prevent us from getting on the Switch down the line. In fact, many of our fans have already shared that they would love to have the game on both platforms since there wasn't anything quite like Hive Jump out there. We already had a lot of the development complete, so why should we drop a platform that shows off the game so well? We doubled-down and dove head first into Wii U development, optimizing, adjusting, tweaking and tuning the experience to get it the best we could.
You can read the full blog from Raithel here.
Leave a Reply