Hollow Knight getting The Knight and Hornet Nendoroids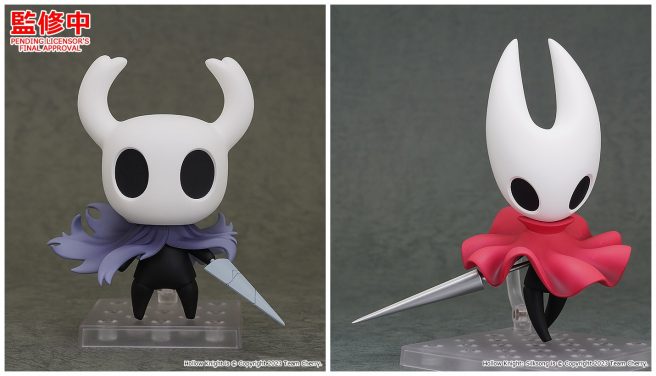 Good Smile has revealed not one, but two new Nendoroid figures for Hollow Knight. The news was shared as part of the company's WonHobbyG 2023 Spring event.
Nendoroids are planned for both The Knight and Hornet. Of course, these are the stars of Hollow Knight and Hollow Knight: Silksong respectively. The latter game has still yet to actually release.
Thus far we primarily only have the pictures above for the new Hollow Knight figures. However, unlike some other initial Nendroid announcements, these two seem further along in the production process. Typically we only see a concept image as part of the initial reveal. Later on, Good Smile shares prototype photos that don't have any color. Given the photos posted today, it's possible that the Hollow Knight Nendorids could be coming out sooner rather than later.
Hollow Knight is currently available on Switch. In the future, Hollow Knight: Silksong will be available as well. Good Smile has yet to indicate when the upcoming figures are launching, but we'll keep you updated on that front.
Leave a Reply