Hometown Story hitting Europe on May 2, will feature enhancements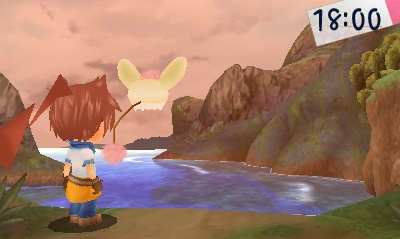 Rising Star Games has confirmed a European release date for Hometown Story. It'll launch on May 2, the publisher has confirmed.
Hometown Story released in North America a number of months ago, but it seems that European version will offer the definitive experience. Because of the longer development time, ToyBox Inc. managed to implement a number of enhancements, including the addition of fishing.
You can find out what's new in the European version of Hometown Story below.
Hometown Story is nearly here and I'm happy to say we (Rising Star Games) have been paying attention to the feedback from the US release. Wada-san and Rising Star Games expressed a desire to rectify these issues for the European version of Hometown Story which have now been achieved. As the European version had a longer development time due to translations we utilised this extra period to give Wada-san (Toybox) the opportunity to make these enhancements.

Hometown Story Enhancements:

Faster pacing of story development – This was one of the main issues with reviewers and this has been fully corrected to give a more meaningful experience to the player

Shop mechanics – more fun frantic pacing just like a real shop

NPC's reactions – NPC shoppers and residents react to changes straight away i.e. Shopkeeper's fulfilment of customer requests responded to straight away by NPC's

We're also pleased to announce that the addition of fishing as an extra activity in Hometown Story has also been included. With all these enhancements added together I'm happy to say this will be THE definitive release of Wada-san's latest creation: Hometown Story.
Leave a Reply