Hotline Miami Collection getting physical release on Switch at retail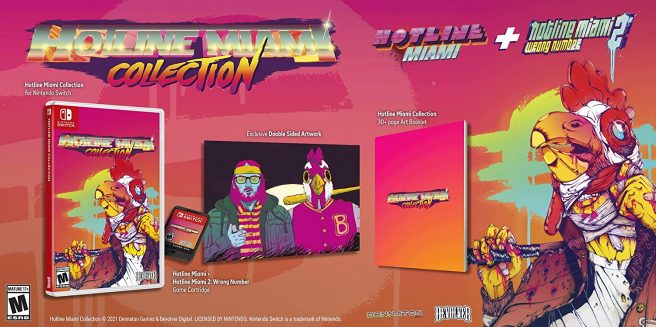 While the Switch version of Hotline Miami Collection was previously offered physically through Special Reserve Games, it will soon have a more widely available release. Retailers have started putting up new listings and there'll be a new opportunity to make a purchase. We've included this in our pre-order updates but wanted to ensure that the news had greater visibility.
Note that Hotline Miami Collection will come with a couple of goodies. You'll receive a double-sided artwork and booklet with over 30 pages of art.
The new physical version of Hotline Miami Collection is listed for release on July 16. Pre-orders are open on Amazon here, Best Buy here, and GameStop here.
Leave a Reply