Hover: Revolt of Gamers may receive a physical release on Switch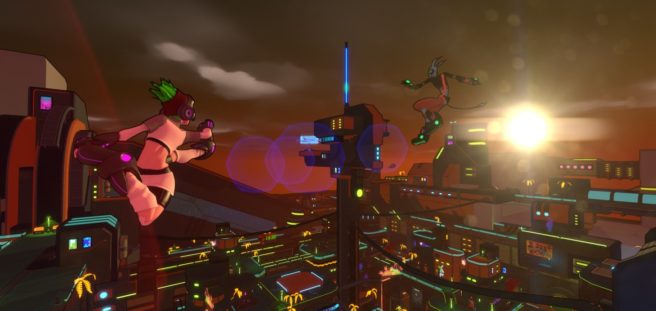 A Switch version of Hover: Revolt of Gamers, Fusty Games' upcoming action-adventure title, was confirmed earlier in the year. The project is now wrapping up with the Steam release planned for the end of May.
When Hover: Revolt of Gamers is ready on other platforms, it'll be receiving a physical release. That may include Switch as well.
When a fan asked about a physical version for consoles, the team said on Twitter:
@SonCrew10 Yes, we going to communicate it when it will be ready !

— Hover the Game (@Hover_the_Game) May 15, 2017
Switch is a console, so hopefully the system will be included with any physical release plans. We'll let you know if we hear anything official.
Leave a Reply