How to transfer Pokemon Unite progress between Switch and mobile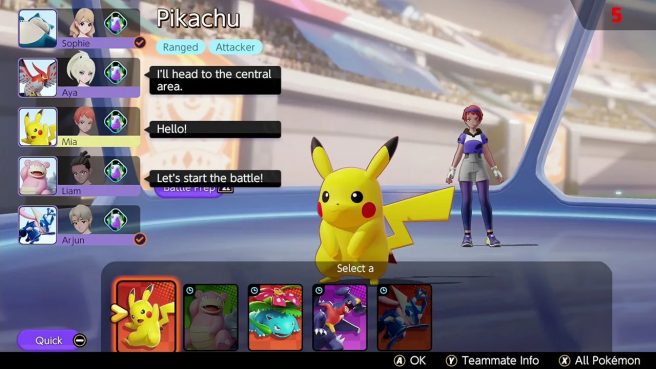 The Pokemon Company and TiMi Studio Group have provided new details on how players will be able to transfer progress between the Switch and mobile versions of Pokemon Unite.
If you're playing the mobile version for the first time, you'll need to log in to the Nintendo Account or Pokemon Trainer Club that you originally linked to the Switch version. Pokemon Unite progress will then transfer automatically between Switch and mobile.
Those that are playing first on mobile and then want to play on Switch will need to ensure that the mobile version is linked to a Nintendo Account or Pokemon Trainer Club account. After that, log in using a Switch profile on the Nintendo Account.
The only real issue that can occur is if you start playing one version before carrying over save data. Before Pokemon Unite progress can be transferred, you'll need to uninstall and redownload in order to do so.
Pokemon Unite has been available on Switch for a few months now. As for the mobile version, it officially arrives on September 22 for both iOS and Android.
It was recently announced that Pokemon Unite downloads have surpassed nine million on Switch. All players will be receiving new Aeos Tickets to celebrate.
Leave a Reply