Human: Fall Flat to add new golf-themed level on Switch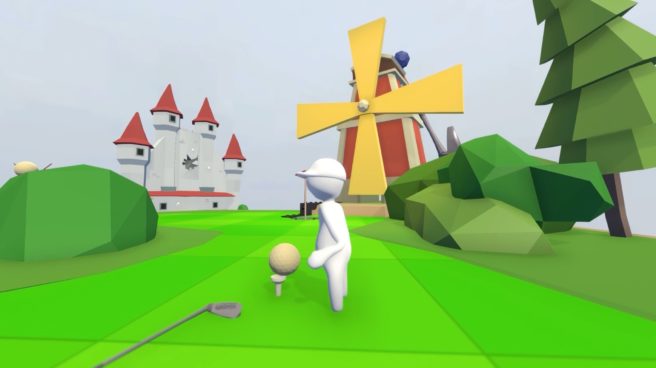 No Brakes Games, d3t, and Curve Digital recently held a Worldwide Workshop Competition for Human: Fall Flat. A winner has been chosen for the Sports Day theme, which will see "Golf" by Simon Isacsson Andersen – also known as 'PrinceS' – added to the game. Andersen will also be awarded $10,000.
Here's some additional information about the stage, along with a trailer:
As you'd expect, PrinceS' level sees players tackling a golf course, but this isn't your average 18 holes. This absurdist creation features giant clubs that can launch players from one side of the level to the other, multiple traps and contraptions which require players to hit tiny balls into seemingly smaller holes at just the right moment.
Human: Fall Flat will add the new level in "the coming months" on Switch. A new Worldwide Workshop Competition will also kick off today on Steam Workshop under the theme "The Great Outdoors".
Source: Curve Digital PR
Leave a Reply