Hyrule Warriors: Age of Calamity update out now (version 1.3.0), patch notes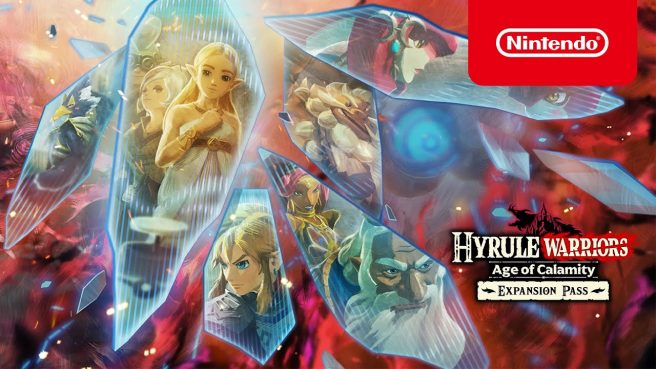 A new 1.3.0 update has just gone out for Hyrule Warriors: Age of Calamity. For the most part, it's all about preparing for the big Guardian of Remembrance DLC.
As a reminder, the new DLC is going live on October 29. It comes with new playable characters, additional stages, and new story sequences. Purah & Robbie have been confirmed as a duo character, though oddly the identity of the other one has not been revealed. In any case, the new story involves the Battle for Kakariko Village, Battle of Goponga village, and more with players being able to learn more about the Champions and the mysterious Guardian. You'll be able to see how the Coliseum and Lanayru Road looked 100 years in the past, along with other iconic locations in brand-new story stages.
Below are the full patch notes for the Hyrule Warriors: Age of Calamity version 1.3.0 update:
Made adjustments in preparation for Expansion Pass Wave 2: Guardian of Remembrance.
Addressed several issues, including a rare case that prevented game progress.
Players can purchase the Hyrule Warriors: Age of Calamity Expansion Pass now. You'll immediately gain access to the Pulse of the Ancients DLC with Guardian of Remembrance to follow in just a few days.
Leave a Reply