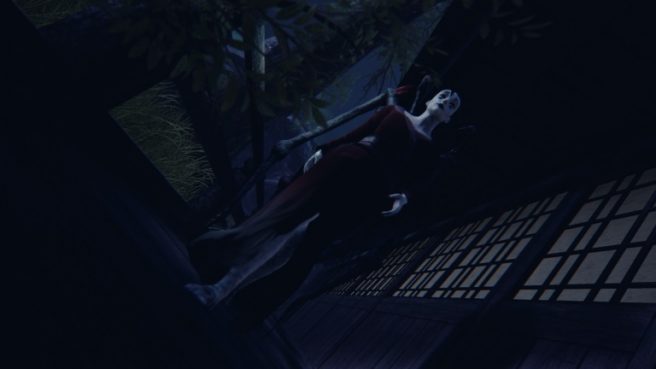 Publisher PM Studios and developer Endflame have shared a release date update for Ikai, their psychological horror game. It's now confirmed for a March 29 launch.
Ikai was first confirmed for Switch last June. Originally, the plan was to have it ready to go in October. It's currently unclear why the title had been delayed.
Below is some additional information about Ikai:
Embodying the soul of the classic first-person psychological horror genre with a defenseless main character incapable of attacking evil creatures through traditional means. No guns, swords, or howitzers here. Instead, Ikai explores a new sense of horror by making the player face the threats directly.

Don't faint, embrace your weaknesses and pray you can survive the mayhem you've just unleashed.

Key Features

– FEAR: Experience the horror in first-person by the hand of Japanese spirits, monsters, and yokai.
– EXPLORATION: Wander around a feudal Shinto shrine and explore to unveil the story behind Naoko, the main character.
– DRAWING: Concentrate on drawing protective seals over the strange sounds and events happening around you.
– PUZZLES: Pit your wits against challenges that will try to stop you
– STEALTH & RUN: Be silent, do not disturb the evil… Or just run, run away from it all, if you can.
While we don't have a new trailer for Ikai to accompany today's release date news, we've attached a previously-shared video below.
Ikai will be sold both physically and digitally on Switch. The retail version, which costs $34.99, includes a sticker sheet and postcard.
You can head on over to the official website for Ikai here.
Source: PM Studios PR
Leave a Reply