Image & Form on SteamWorld Dig 2 – SteamWorld Quest connection, length, Rusty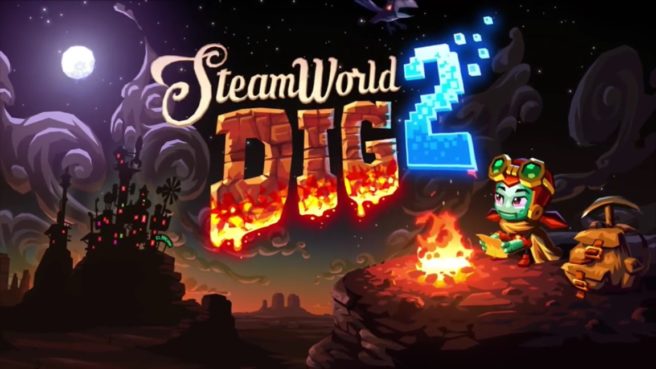 Following today's announcement of SteamWorld Dig 2, Image & Form issued a blog post with a brief Q&A. On top of that, a new episode of The Engine Room went live discussing how SteamWorld Quest is actually this game. We've posted it all below.
For which platforms will it be released?
SteamWorld Dig 2 will debut on Nintendo Switch. Stay tuned for more platform announcements in the near future. We're exploring the possibilities of a multiplatform release on day one. Stay tuned!

What was "SteamWorld Quest" and "SteamWorld Project 2017?"?
There's a really fun connection between SteamWorld Quest/SteamWorld Project 2017 and SteamWorld Dig 2. Get the full story behind it in the latest Engine Room episode on YouTube.

Will the sequel be longer than the original SteamWorld Dig?
Sure thing! It's a meaty exploration platformer with a wide variety of upgrades and worlds to discover. Expect a vivid underworld in which you'll encounter all kinds of enemies, treasures and traps. We'll reveal more details in the coming months!

Where's Rusty?!
We have not forgotten about Rusty. He's very important to the events unfolding in SteamWorld Dig 2. We don't want to spoil anything this early, but rest assured knowing he's present in the game.
Leave a Reply