Infernax, from developer of Just Shapes & Beats, confirmed for Switch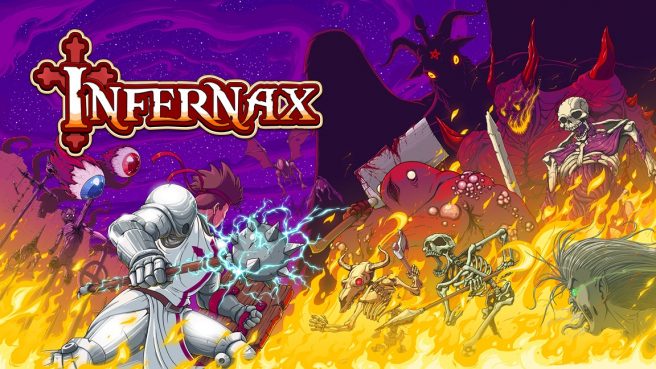 Infernax, a demon-slaying action adventure inspired by 8-bit retro classics from Just Shapes & Beats developer Berzerk Studio, has now been confirmed for Switch. The Arcade Crew will handle publishing and the title will arrive on the console in Q1 2022.
Infernax has players assuming the role of Alcedor, a famed knight who discovers an unholy magic has spread throughout his land while he was away. He'll now look to take down the beasts roaming his home with a skull-splitting mace and a trusty shield.
Infernax is a tribute to classically difficult action adventure games, so it won't be a cakewalk. Alcedor can receive experience and gold vital for obtaining powerups as he defeats foes, leveling up stats, and earning new skills and weapons. The game also has morality-testing decisions that have consequences later in the adventure and influence ending players will see. That's on top of challenging castle-dungeons with boss battles, an open world with secrets to discover, and more.
We've included a trailer for Infernax announcing the news about the Switch version and more below.
Infernax will be available digitally for Switch at launch. For more on the game, visit the official website here.
Source: The Arcade Crew PR
Leave a Reply