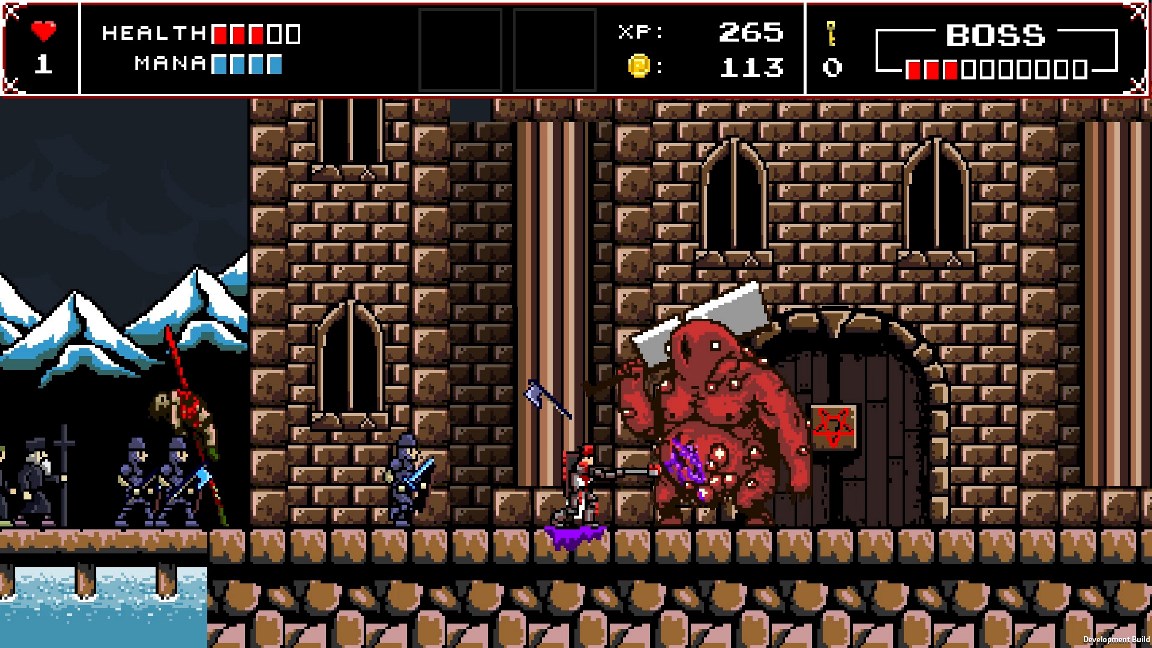 Infernax, a demon-slaying action adventure title from publisher The Arcade Crew and developer Berzerk Studio – the team behind Just Shapes & Beats – now has a release date. The two sides confirmed today that it will be available on February 14.
More information about Infernax can be found within the following overview: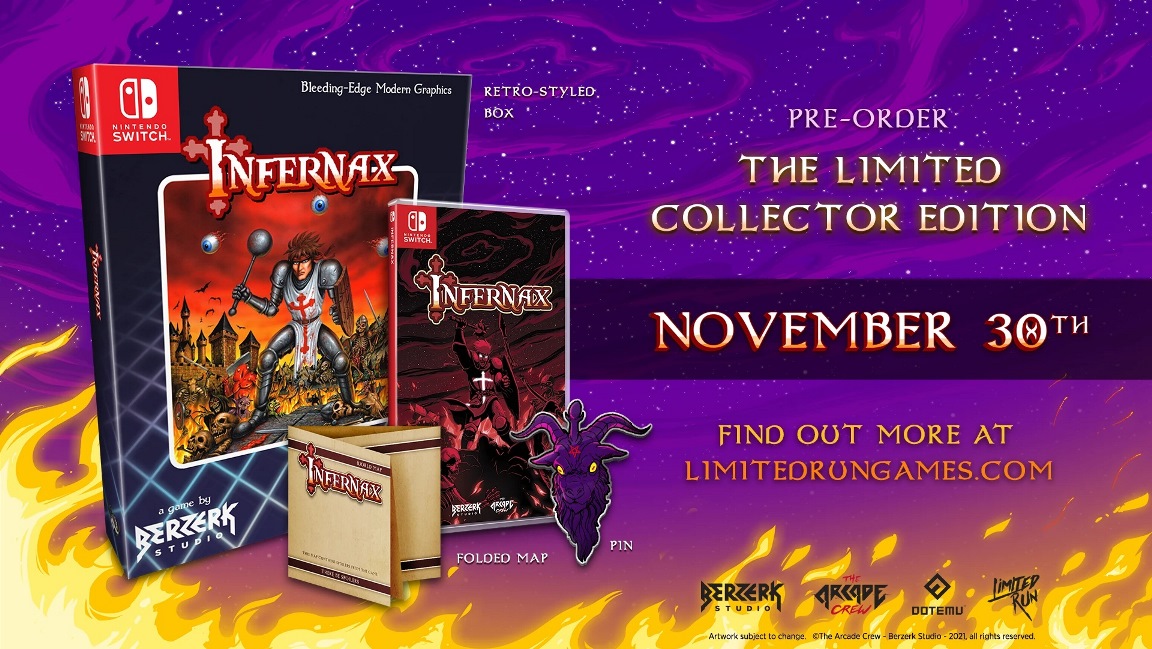 Infernax is getting a physical release, it's been revealed.
Limited Run Games and Merge Games will be in charge of the boxed versions in North America and Europe respectively. Both are offering a standard version and collector's edition.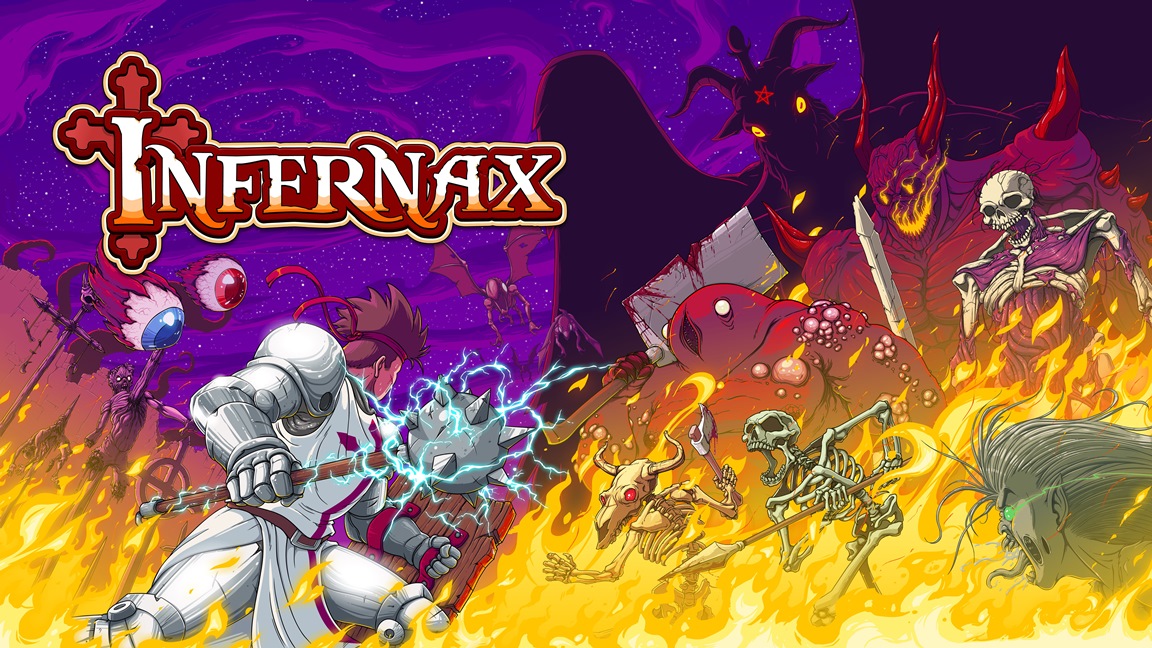 Infernax, a demon-slaying action adventure inspired by 8-bit retro classics from Just Shapes & Beats developer Berzerk Studio, has now been confirmed for Switch. The Arcade Crew will handle publishing and the title will arrive on the console in Q1 2022.
Infernax has players assuming the role of Alcedor, a famed knight who discovers an unholy magic has spread throughout his land while he was away. He'll now look to take down the beasts roaming his home with a skull-splitting mace and a trusty shield.