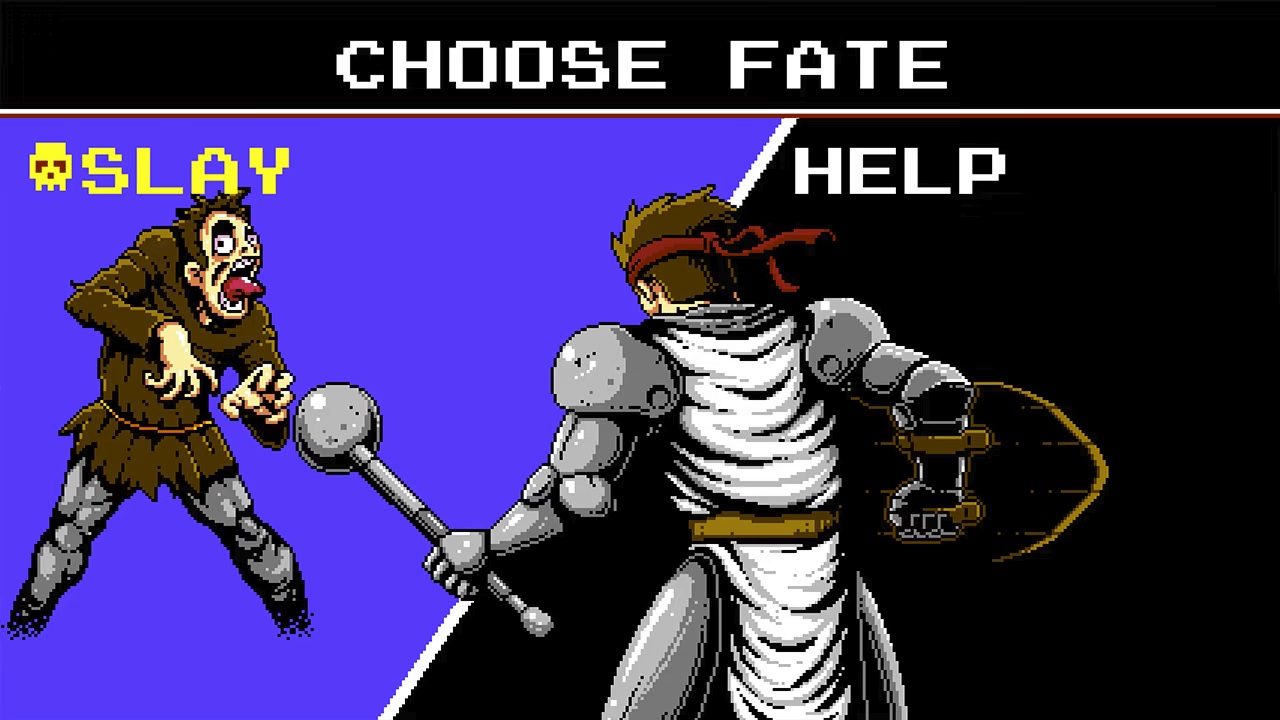 In celebration of its release, The Arcade Crew and Berzerk Studio have readied a new launch trailer for Infernax. The demon-slaying action adventure joined the Switch library this week.
We have more information about Infernax below.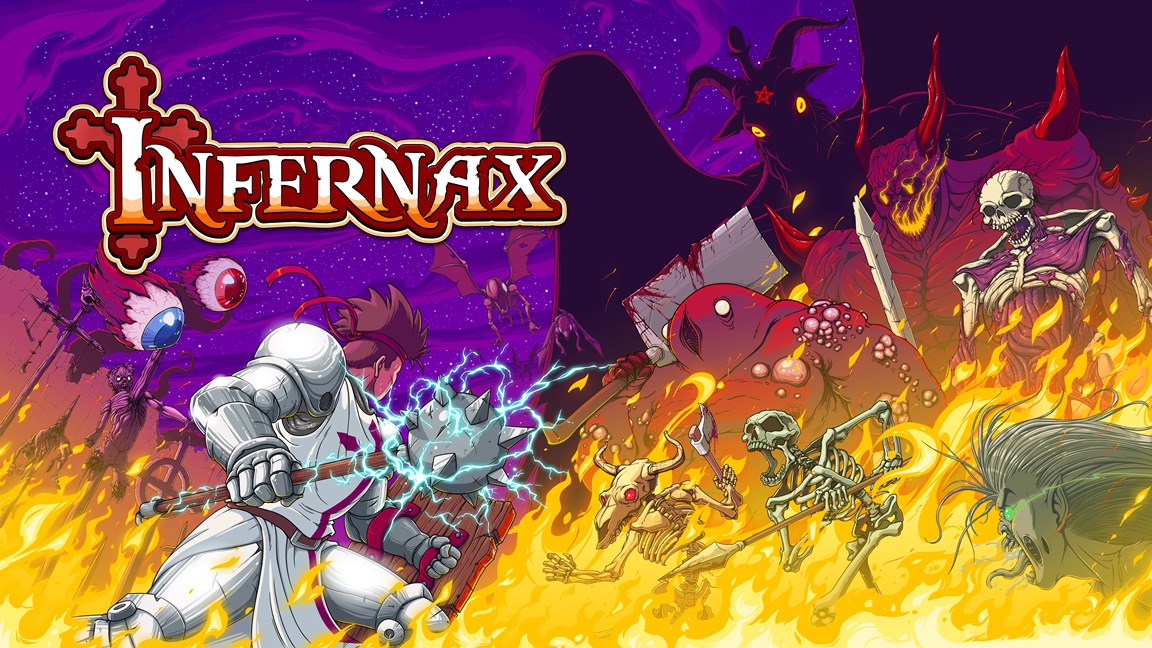 Ahead of its release in just a few days, we have a look at some new gameplay for the old-school platformer Infernax. About 15 minutes of gameplay from the start of the game are available.
Here's some information about the game: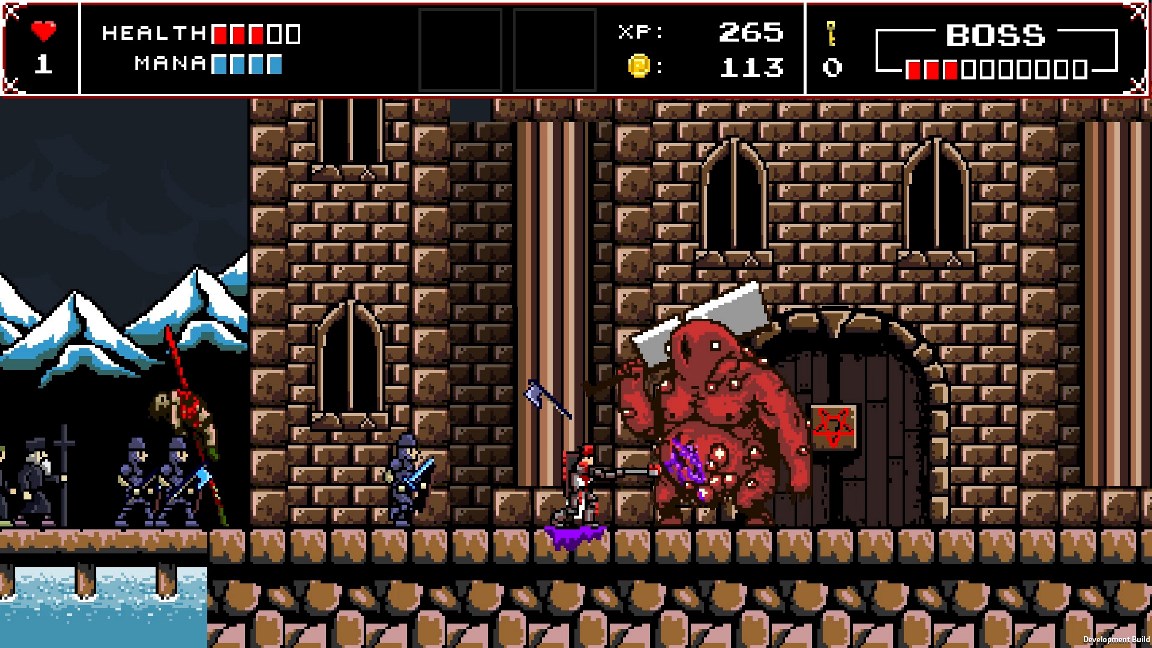 Infernax, a demon-slaying action adventure title from publisher The Arcade Crew and developer Berzerk Studio – the team behind Just Shapes & Beats – now has a release date. The two sides confirmed today that it will be available on February 14.
More information about Infernax can be found within the following overview: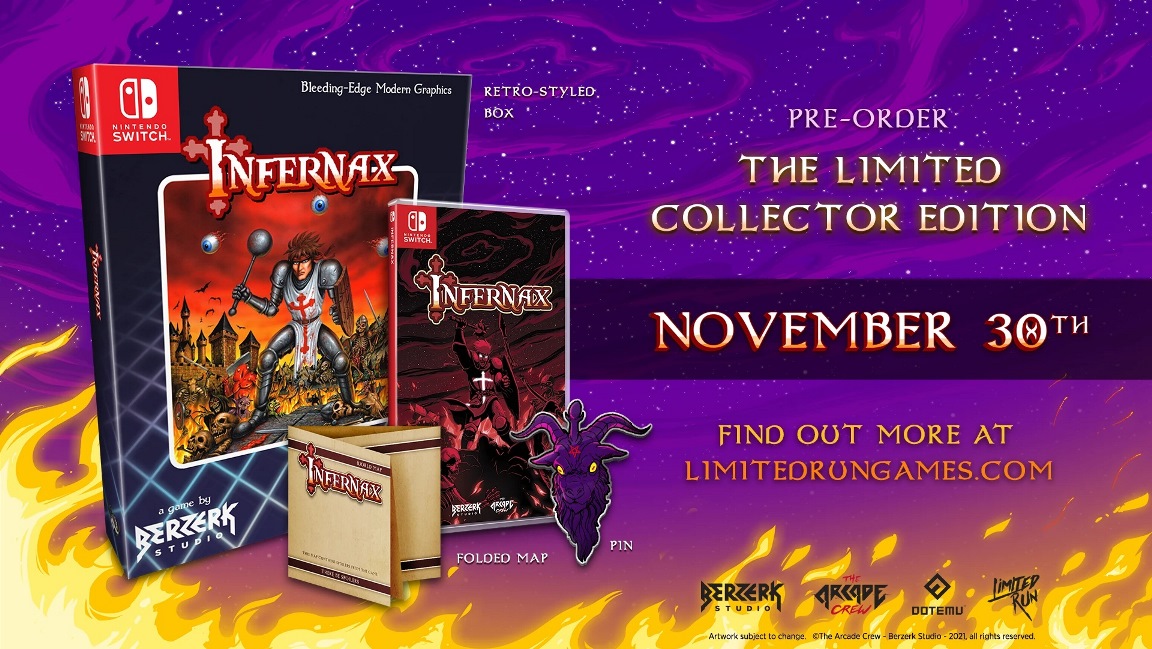 Infernax is getting a physical release, it's been revealed.
Limited Run Games and Merge Games will be in charge of the boxed versions in North America and Europe respectively. Both are offering a standard version and collector's edition.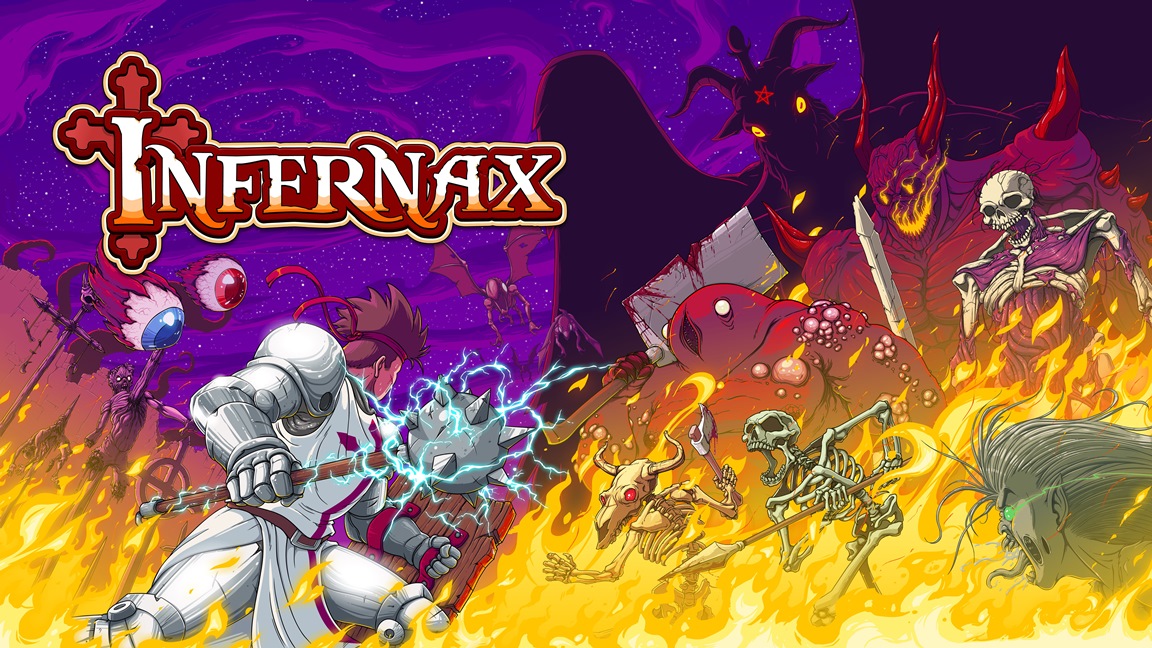 Infernax, a demon-slaying action adventure inspired by 8-bit retro classics from Just Shapes & Beats developer Berzerk Studio, has now been confirmed for Switch. The Arcade Crew will handle publishing and the title will arrive on the console in Q1 2022.
Infernax has players assuming the role of Alcedor, a famed knight who discovers an unholy magic has spread throughout his land while he was away. He'll now look to take down the beasts roaming his home with a skull-splitting mace and a trusty shield.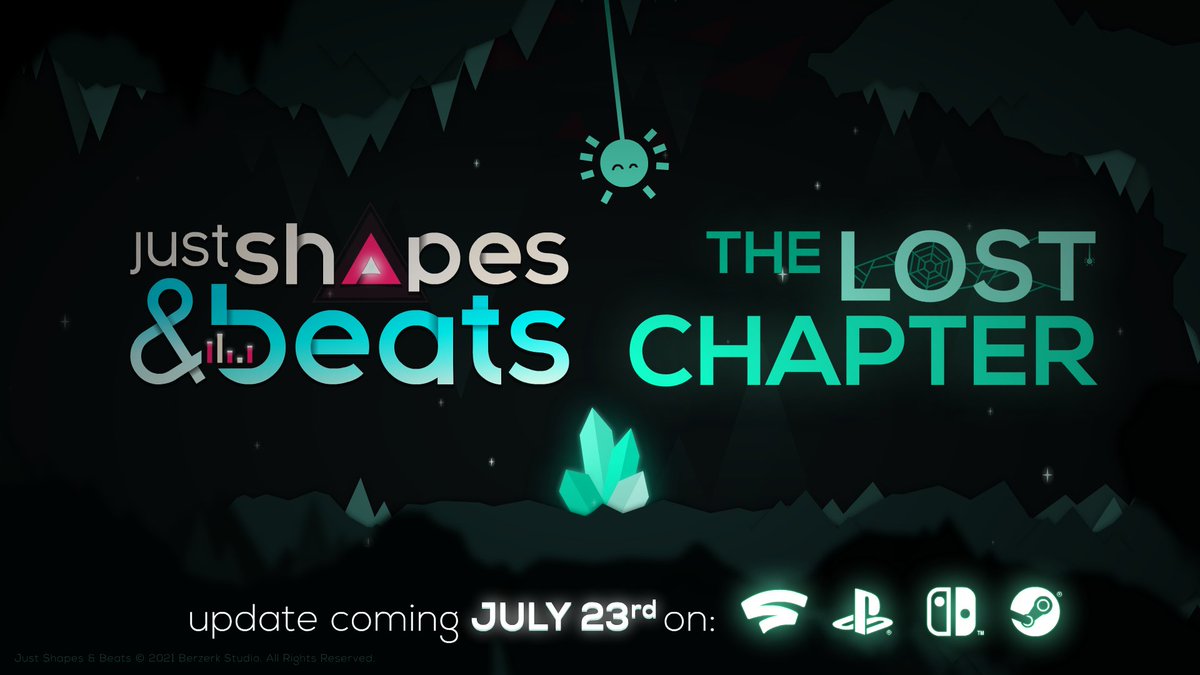 A brand new update has just arrived for Just Shapes & Beats, known as "The Lost Chapter". All players can access version 1.6.0 on Switch now.
Just Shapes & Beats has added new songs, including Shirobon's remix of Spider Dance from Undertale. There's a new boss level as well.
Here's some additional information: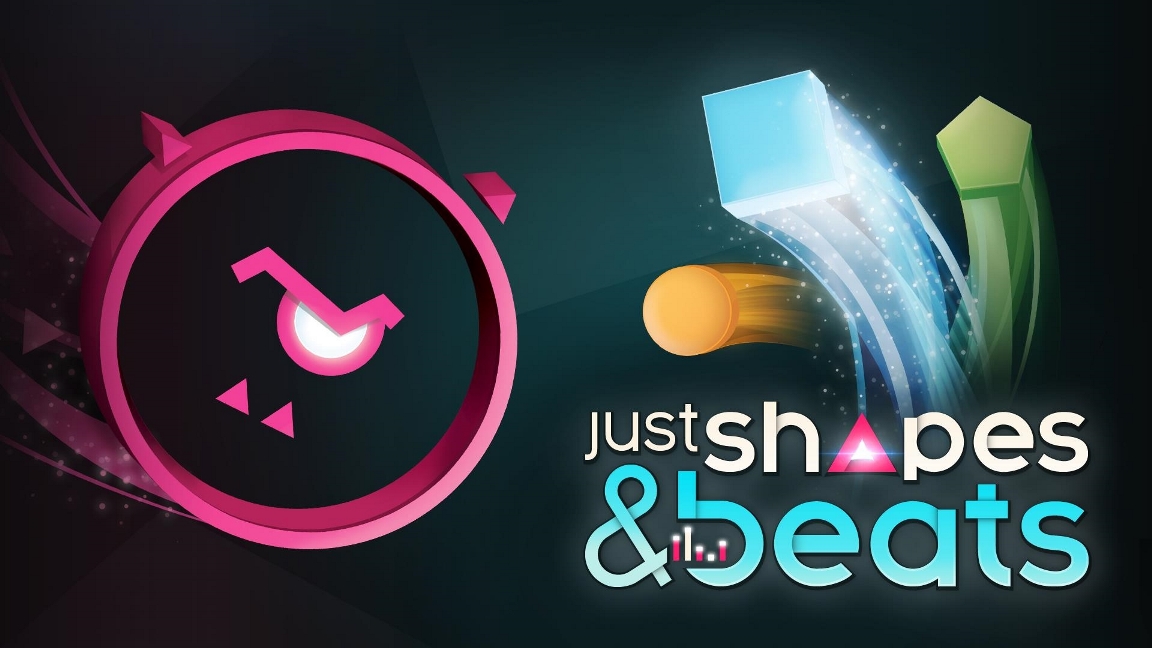 There's a new update for Just Shapes & Beats, Berzerk Studio's chaotic co-op musical bullet-hell game. Highlights for version 1.5.52 include one handed controls, an improved photosensitive mode, and additional language support.
Below are the full patch notes: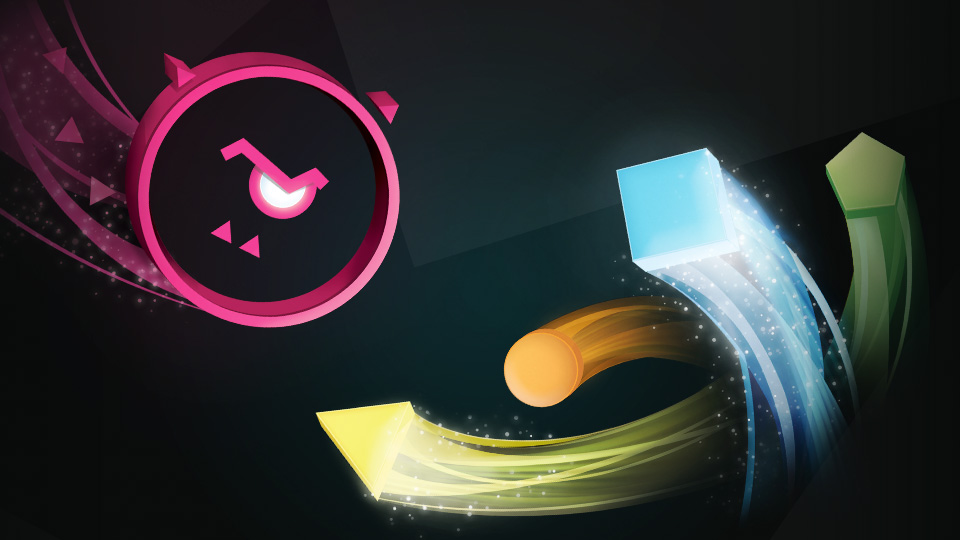 Just Shapes & Beats is celebrating its second anniversary. In honor of the occassion, the game has received a Mixtape #3 update. New tracks have been added alongside numerous fixes.
Below are the full patch notes: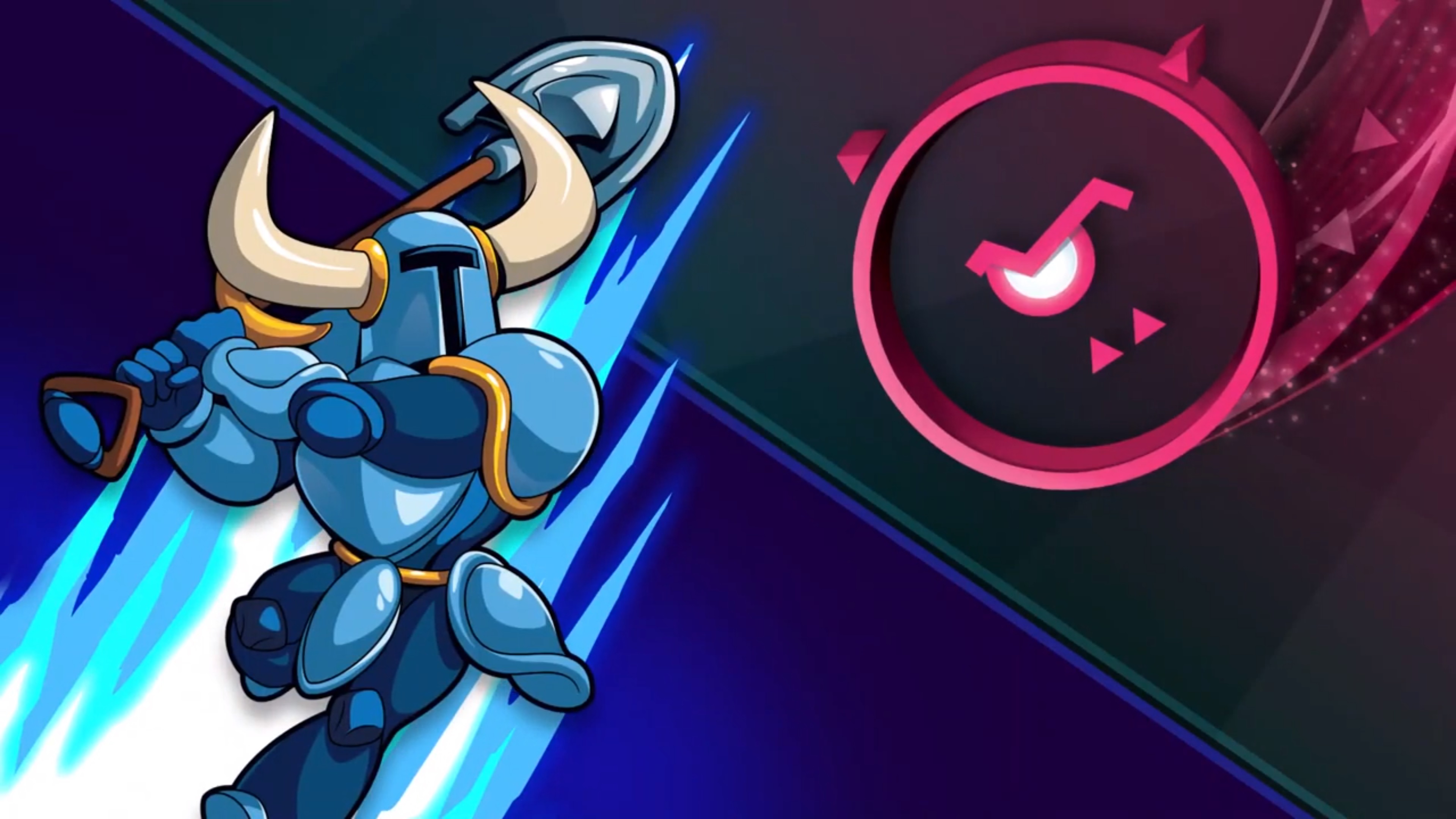 Berzerk Studio announced today that it will be adding Shovel Knight songs to Just Shapes & Beats as part of the game's second Mixtap on December 4. Four all-new and exclusive remixes will be included based on Plague Knight, Specter Knight, King Knight, and Shovel Knight.
Here's the full rundown of tracks: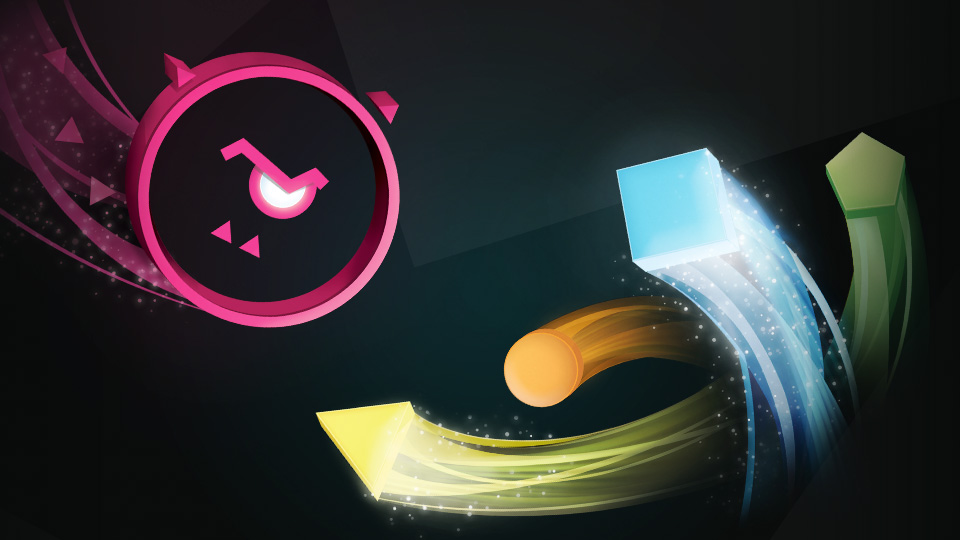 Just Shapes & Beats launched on Switch nearly a year ago. Berzerk Studio ended up bringing the game to PlayStation 4 this week, and a new "Hardcore Mode" was included. Fortunately, it's been confirmed that the Switch version will be updated with the feature as well.
For the new mode, Berzerk Studio says that all stages were "redesigned in some form or another to give you a whole new experience that will make even seasoned Souls-like players weep, longing for their mother's warm embrace." You can view a trailer for Just Shapes & Beats: Hardcore Edition below.