Info + screens on the arcade version of Mario & Sonic at the Rio 2016 Olympic Games
Posted on July 17, 2015 by Jarop(@gamrah) in News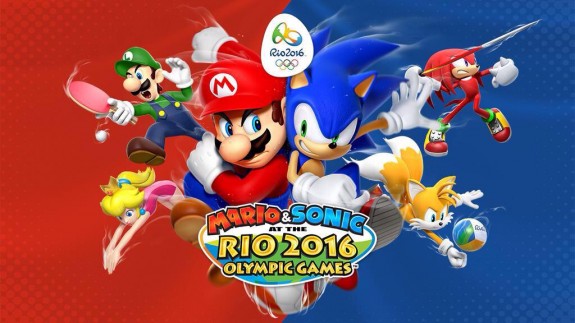 The folks over at Perfectly-Nintendo have translated some details on the upcoming arcade release of Mario & Sonic at the Rio 2016 Olympic Games. Here's what they found:
Playable characters include: Mario, Luigi, Peach, Wario, Sonic, Tales, Knuckles, Shadow
Three types of characters – Power, Speed and Technique. Characters like Mario are balanced while characters like Sonic are skewed to one trait, in his case, speed.
One credit is 200 yen and allows for the player to play 3 sports, with results announced at the end of the 3 events
Control options include: The player's feet, two big joysticks with a button on the side and a handrail for balance
For more details about the gameplay, check the full write-up here.
Leave a Reply