Inmost now expected later this summer on Switch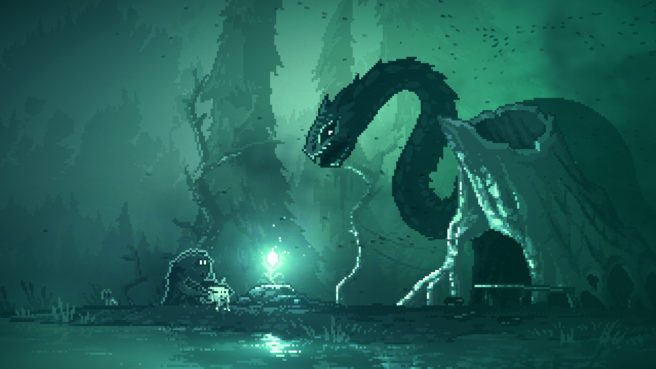 Chucklefish has provided another update on Inmost, the atmospheric, story-driven puzzle platformer from Hidden Layer Games. Development is said to be "content complete", and the title should be available later this summer.
Here's the full status report from Chucklefish:
Hey folks, we're incredibly excited about INMOST coming to Steam, Humble, GOG and Nintendo Switch, and thought we'd share a quick development update!

Due to some super exciting secrets we can't give you a release date, but rest assured INMOST is content complete and will be available this Summer!

Andriy and Alexey of Hidden Layer Games have been working really hard this year to polish the gameplay; adding beautiful new locations, puzzles and story, and bringing INMOST to PC and Nintendo Switch. We're also bringing all these updates to Apple Arcade, and hope all of the players who've enjoyed the game there will enjoy this enhanced experience!

2020 has been full of unexpected hurdles for everyone, and of course has also had a knock-on impact in development, QA and submissions, but we really hope you'll enjoy the final game when it reaches you later this summer.

So, without further ado, let's take a look at some of the improvements made by Alexey and Andriy!

New locations and puzzles which help to bring out the story
New NPCs with additional dialogue, quests and story
New and improved enemies
New intro sequence and in-game cutscenes
New music tracks and sound effects
New visual and sound weather effects depending on the state of the world
Hundreds of new lines of dialogue
Improved design of existing locations
Optimized in-game physics and improved overall performance
Improved localization
Additional animation effects for the knight's attacks
Improved gamepad support, especially in UI navigation. Added in-game hints for gamepad buttons
Improved touch control scheme for Apple Arcade
Fixed general small bugs and issues

The biggest and most important update yet… you can now pet the cat!
Inmost was originally planned to hit Switch in 2019 before it was bumped back to Q1 2020. Here's hoping that the new summer release window sticks.
Leave a Reply