[Interview] How to Survive director talks game's lengthy development, Wii U version, and more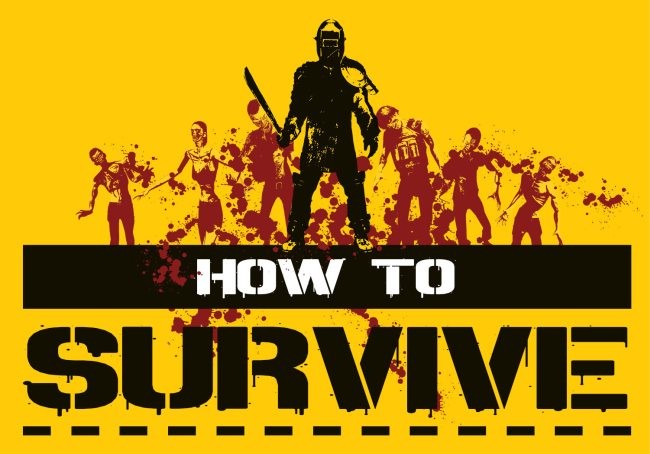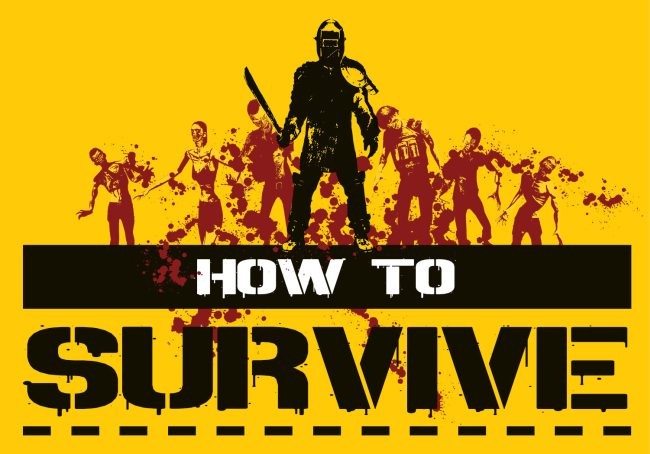 ---
How to Survive was confirmed for Wii U in August, which came as a bit of a surprise. We've now followed up with director and "survivalist handyman" Jules Benjamin to learn more about the downloadable title. Benjamin was able to share additional game details, new information about the Wii U version, and more.
---
---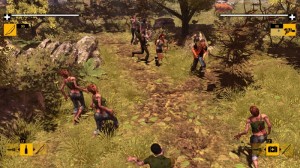 ---
What's the lowdown on How to Survive? What should players know about the game?
How to Survive is a deep game and there are many, many things to do. Players may already know that there are zombies, but it's not a simple fight against them. You have to take care of your character, specialize it, craft your equipment, your weapons, cook your food and meet and help other characters.
Does the title have any connection to "Monster Island"? We noticed an image shown on Eko's website which gives off a similar vibe. If the two are related, it sounds like the How to Survive may have in development for quite some time.
Yes, this is the same game. Monster Island was the code name for the project we started two years ago and it has come a long way. We hope everyone enjoys it!
Unfortunately our website is never up-to-date, we spend all of our time developing and we don't have a dedicated web team. The site does not really reflect the company so we recently created a twitter account (@Eko_Software), it's much easier to use.
Can you tell us more about the crafting system? How will players be able to create different items?
We tried to create as many combinations as possible with a limited amount of items. Players have to be creative and combine items to put together advanced weapons, other modes of protection and even cooking implements.
---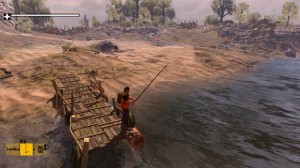 ---
How does the experience change when a second player joins in for multiplayer? Do you feel that the game is best played alone or with a friend?
They are different experiences. In single player it's a unique adventure, it is you vs. the game. With a friend, you need to cooperate and the players need to specialize their characters to be complementary and progress.
The single player and multiplayer are also linked, you can play the whole game in SP or with a friend, or start the story alone and a friend can join to continue it. The playable characters have different skills and we wanted them to be able to meet.
How to Survive wasn't originally announced for Wii U. Was it always planned for the console, or did development begin later in the process?
The Wii U version was not planned at the very beginning of the project simply because it was two years ago and we didn't have access to it. We started it as soon as we got the development kits.
While the Wii U version will have local multiplayer, it will not be incorporating online play unlike other multiplatform versions. What was behind this decision?
Thanks a lot for this question, we were waiting the chance to explain. The Wii U has a lot of unique features and we needed to make the right choices. We preferred to improve the biggest part of the game – the story mode – and develop specific features for the Wii U instead of doing a straight port and not taking care of the second screen. As explained below, we have a specific UI for the Wii U, fully tactile, that allows actions that are not possible on other platforms.
---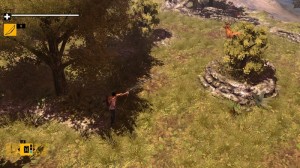 ---
Aside from the lack of co-op, will How to Survive contain all content and features found in other versions of the game?
The story mode and all the challenges in all difficulty modes are available on Wii U.
Is the team looking to take advantage of the Wii U's features? Will off-TV play be supported?
Yes, the game will be fully playable in off-TV mode. The UI has been fully re-designed for the Wii U and is fully tactile. The multiplayer mode is supporting the Pro controller and both players have specific UI to take advantage of each controller.
This is your first time developing for Wii U. How has it been working with the hardware? Have you encountered any difficulties?
Not really difficult, everything is fine with the hardware and the SDK.
Any future projects you can talk about? Could you see yourself working with the Wii U again at a later date?
We hope to be able to create another Wii U game, but honestly we are currently a little bit tired, it has been hard work and even if we have some ideas for future projects, we need a couple of months to recover.
---
Huge thanks to Jules Benjamin for taking the time to answer our questions, and publisher 505 Games for arranging the interview. How to Survive is expected to arrive later this month on the Wii U eShop.
Leave a Reply