Inti Creates revives live stream after 3.5 years, new presentation scheduled for April 7 promising "special announcements"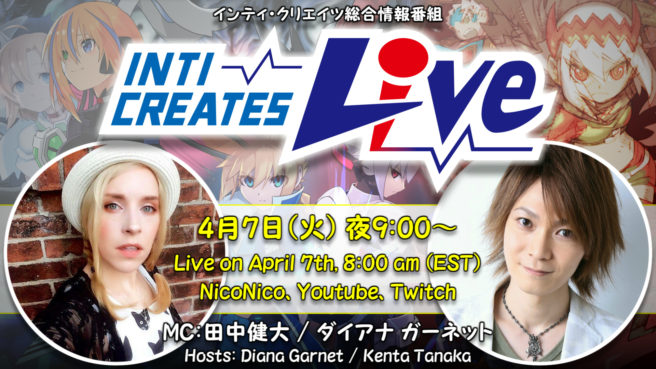 Inti Creates has brought all kinds of Switch support in the last year with games such as Dragon Marked for Death, Blast Master Zero, and the Gunvolt series (among others). Well, it's possible we could see more announcements such as these soon, as the developer confirmed that they would be bringing back their live stream presentation after 3.5 years.
This bilingual presentation (Japanese & English) is scheduled for Tuesday, April 7 at 8am ET and it brings with it two new hosts which will be Diana Garnet (who is the singer of the DMFD theme song) and Kenta Tanaka (voice of Bandit in DMFD). Inti Creates has assured that there will be new information on their upcoming projects in this episode as well as "special announcements" to enjoy.
There is also to be a special video message from the producer of Dragon Marked for Death, Yoshifumi Hashimoto, that the blog post mentions you won't want to miss.
For more information on this presentation (episode #11 in Inti Creates' live stream series), check the source below.
Leave a Reply