Introducing Nintendo Everything comics!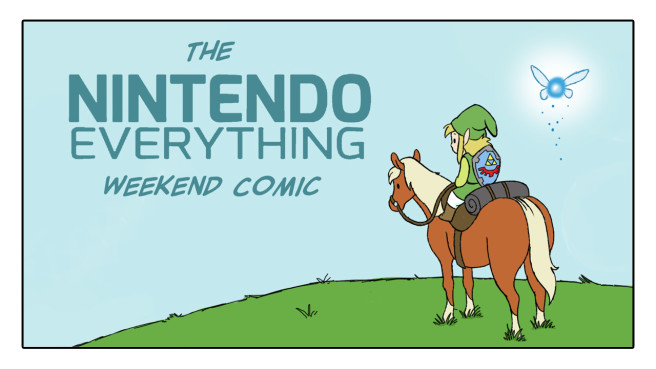 We're kicking off something very, very exciting on Nintendo Everything today. That's right – as the title says, we're starting our own line of comics!
Comics are something we've tinkered around before (years ago), but only in extremely early stages. We've also never had anything materialize from early discussions until now.
For Nintendo Everything's official comics, we've teamed up with Don O'Herlihy who runs Wind-up Dog Animation. Don approached me about working together last year, though it wasn't until recently that we began putting our plan into action.
It's true that there are a lot of web comics out there. That being said, I felt like I couldn't pass up the opportunity to work with Don. I sincerely believe that he's an extremely talented individual, and I'm a big fan of his art style.
So without further ado, here's our very first comic (click to see a larger version):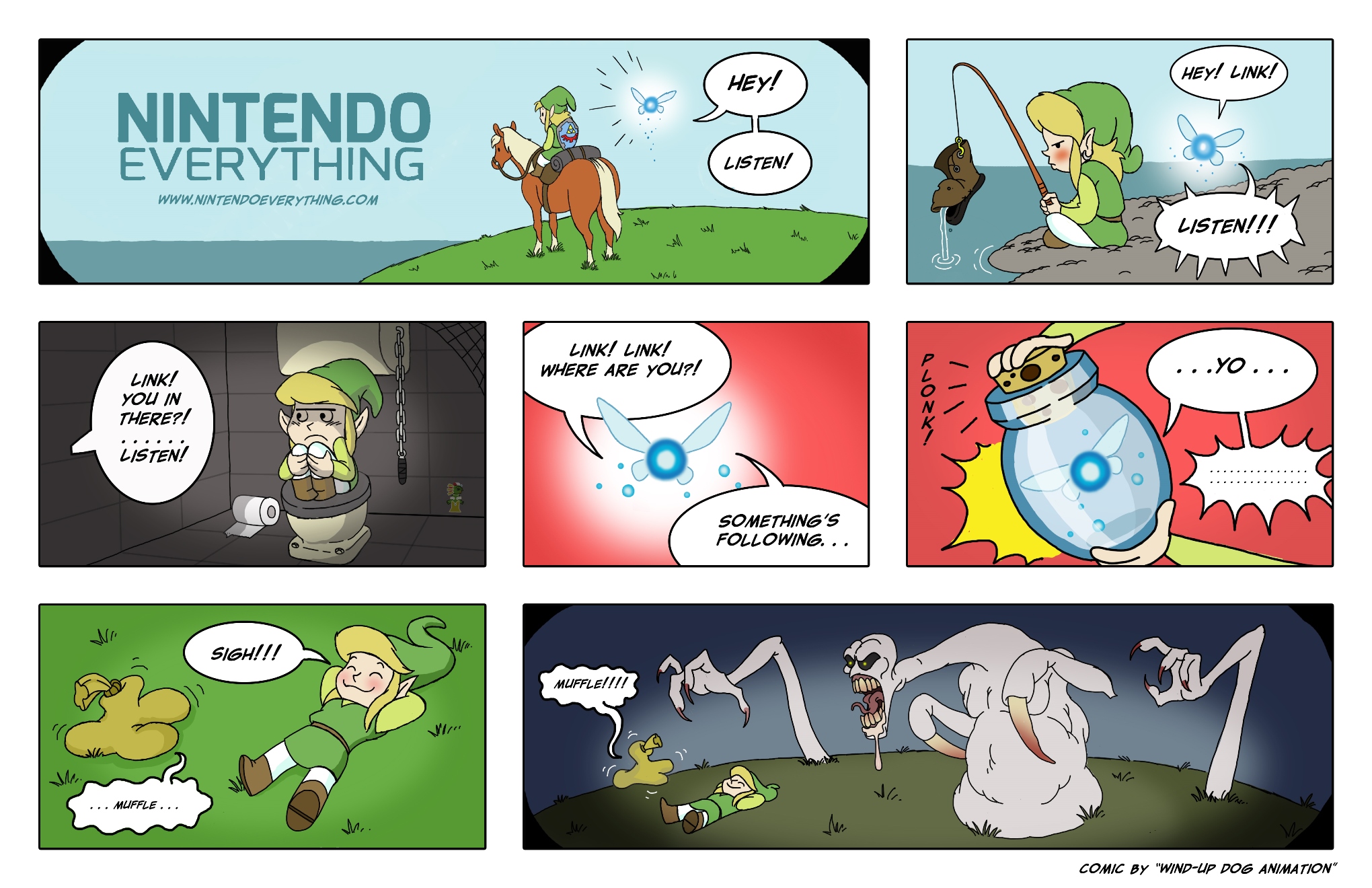 As you can see, our debut comic is seven panels long. Most would probably be about half of that – we're estimating four panels. The tentative plan is to have a new comic ready every Saturday. Although most will feature our own original characters that tie into Nintendo in different ways, we'll be sprinkling in other things from time to time like this one-shot Zelda comic. Don may also prepare some other goodies aside from comics for the site down the road, but that's a topic for another day.
With the explanations out of the way, let us know what you think about our first comic! All feedback will be taken into consideration from here on out. We're sort of in a "beta" stage right now, so comments may influence where we take the comic from here.
Leave a Reply