Ion Maiden now called Ion Fury, new trailer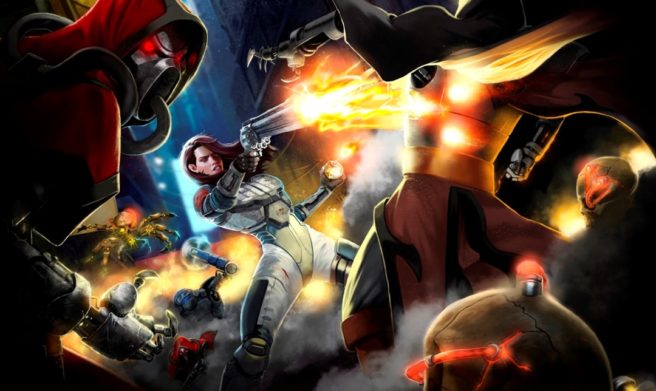 Ion Maiden, the old-school first-person shooter from Voidpoint and published by 3D Realms and 1C Entertainment, is making a pretty notable change. In order to "avoid legal issues", it will now be called Ion Fury. The heavy metal band Iron Maiden had previously filed a lawsuit against the game over trademark infringement.
Iron Maiden doesn't have a release date on consoles yet, but the PC version drops on August 15. The Switch version will be "coming later."
Here's an overview of Ion Fury, along with a new trailer:
Shelly "Bombshell" Harrison finally has a deadly date on her calendar with Dr. Jadus Heskel and his army of cyber-cultists. With signature weapons including her Loverboy revolver and Bowling Bombs, every cyborg she sees is about four seconds away from being nothing but gibs n' gore.

Lovingly crafted in Build engine which powered '90s classics such as Duke Nukem 3D, Blood and Shadow Warrior, Ion Fury fuses nostalgic looks with today's technology to create the ultimate shooter. Modern features like auto-saves, improved physics and map interactivity, headshots, widescreen functionality and controller support, simply weren't possible back then, but Ion Fury brings the best of both worlds.
Source: 1C Entertainment PR
Leave a Reply