Jakks Pacific planning Mega Man: Fully Charged toyline for 2019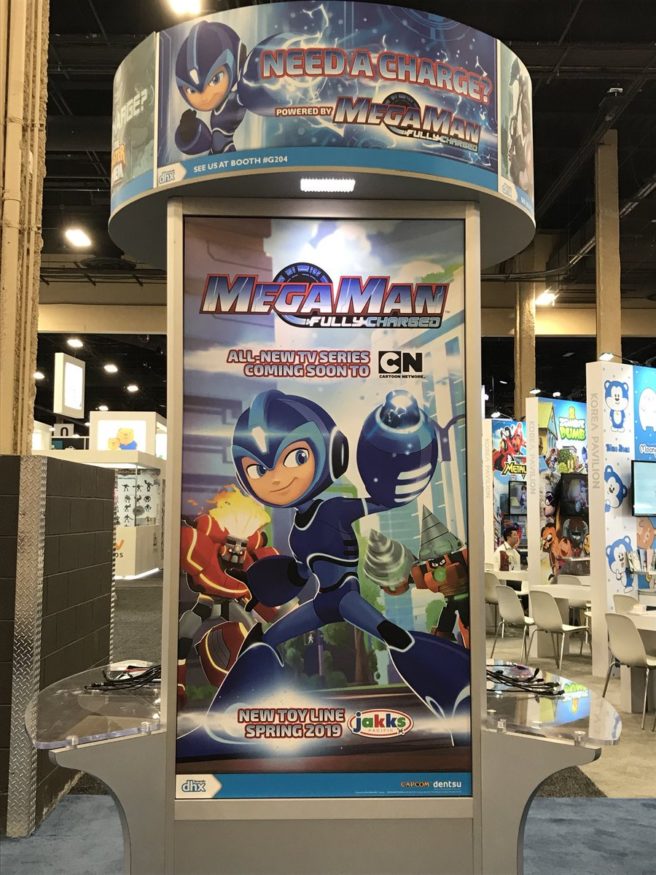 Mega Man: Fully Charged was represented on the Licensing Expo 2018 showroom floor as expected. There isn't too much to report initially, but there are a couple of interesting things.
First, you can see a new logo for Fully Charged with the subtitle above along with a new Mega Man render. It's also confirmed that Jakks Pacific has plants for a toyline in 2019, though it will be different from the toyline planned for this summer.
The Mega Man: Fully Charged animated series should debut on Cartoon Network later this year.
Leave a Reply