Japan getting fourth Fire Emblem: Awakening drama CD in April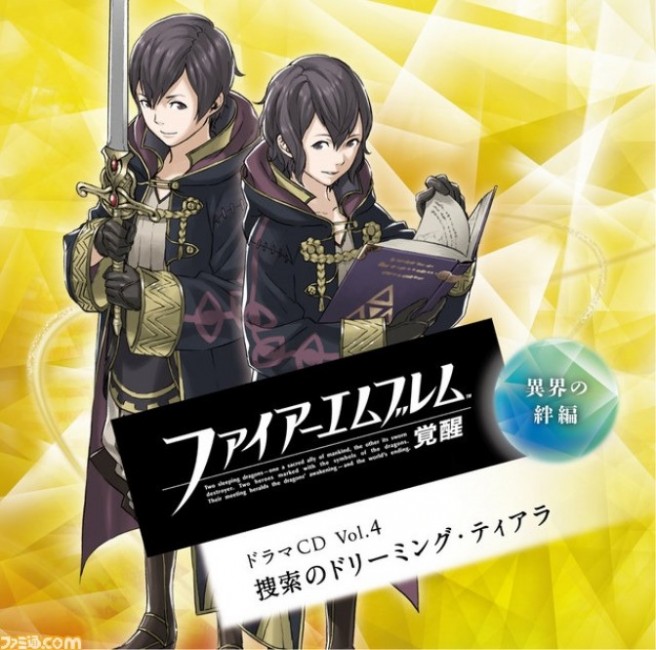 A fourth drama CD for Fire Emblem: Awakening, titled "The Bond of the Underworld: Quest for the Dreaming Tiara", is due out in Japan in April. It follows a group of soldiers from the future who appear in Chrom's timeline.
Siliconera has provided the following synopsis of the drama CD:
Will the fate be destruction or a future of hope? A group of soldiers from the future visit the era of Chrom and his companions. Lucina and her party were in the midst of a task when a certain incident occurred, as she was determined to find the missing tiara.

Suddenly, the gates to the underworld had opened… which will carry out the destined meeting between "the two".
And below are the titles of Fire Emblem: Awakening's fourth drama CD:
1) Who… Are You?
2) Do You Promise to Not Give Up?
3) Searching Mission of Tiara
4) Are You Ready, Old Man?
5) That Hair Ornament Isn't Right
6) We're the Embarrassing Unarmed Troupe
7) Take the Bag, Even If The Contents Are Unknown
8) An Interesting Phenomenon
9) An Even Greater Treasure
10) I Hope to Meet Again
The CD will launch on April 23. Pricing is set at 3,000 yen.
Leave a Reply