Jump Force Deluxe Edition resolution and frame rate detailed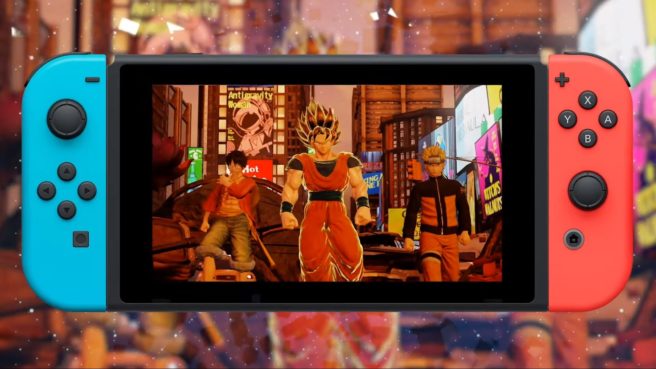 Yesterday, Bandai Namco announced Jump Force Deluxe Edition for Switch. More details have since been shared about the game's resolution and frame rate.
When docked, Jump Force will run at up to 1080p on Switch. However, depending on what's happening in-game, the resolution can change. Portable mode reduces the image quality to the natural 720p maximum.
Jump Force will also run at up to 30 frames per second on Switch. Bandai Namco's wording suggests that there could be drops. Other platforms support 30 FPS.
Jump Force Deluxe Edition launches on Switch later in 2020.
Leave a Reply