Kamen Rider SummonRide revealed for Wii U, makes use of figures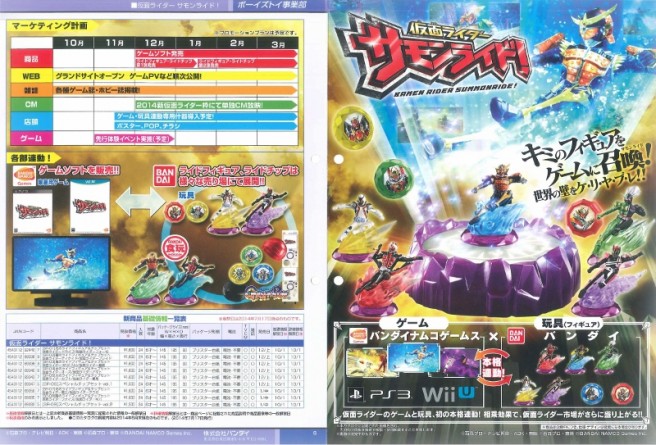 Bandai Namco has announced the latest Kamen Rider game, "Kamen Rider SummonRide". It's planned for both Wii U and PlayStation 3.
Kamen Rider SummonRide has one major hook: the use of toys like Skylanders. Players will be able to buy different figures and use them to enhance gameplay. Each Rider figure has its own elemental property, like Hibiki who is based in Fire.
We're also hearing that the figures will be backwards compatible with Kamen Rider: Battride War II in some fashion.
Leave a Reply