Kao the Kangaroo trailer introduces the game's characters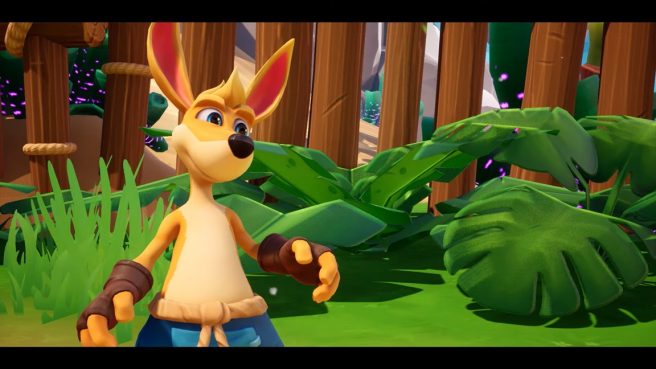 Tate Multimedia put up the latest trailer for Kao the Kangaroo today that shows off the game's characters.
Kao is obviously the main character in the 3D platformer. However, he'll be joined by his mentor and sparring partner Walt, his mother – the "Iron Lady" – Marlene, and his best friend and notorious inventor Gadget.
Here's some additional information about Kao the Kangaroo:
Kao – pronounced K-O – launched his first adventure on Dreamcast back in the year 2000. Now, two decades on, Tate Multimedia is rebooting Kao with his biggest adventure yet. The original Kao the Kangaroo series collectively sold more than 700,000 units worldwide, with four games in total having launched across multiple platforms.

In his latest release, Kao will use his boxing gloves to punch a path through his adversaries, jabbing his way through the obstacles ahead as he pummels his way to glory.

Key Features

– Beautiful, diverse worlds, packed with secrets
– Engaging and fun gameplay for all ages – family-friendly, but for core gamers too
– Magic gloves stacked with powers
– Kao himself – a cheeky, brave, and feisty kangaroo who embarks on a life-changing journey
– An engaging story filled with a cast of captivating characters
– Challenging combat including unique boss battles
– A whole host of items to collect
Get a look at the new Kao the Kangaroo trailer highlighting the game's characters below.
Kao the Kangaroo launches physically and digitally for Switch on May 27, 2022. You can access the official site here.
Leave a Reply