Keiji Inafune is the producer for Fantasy Life i: The Girl Who Steals Time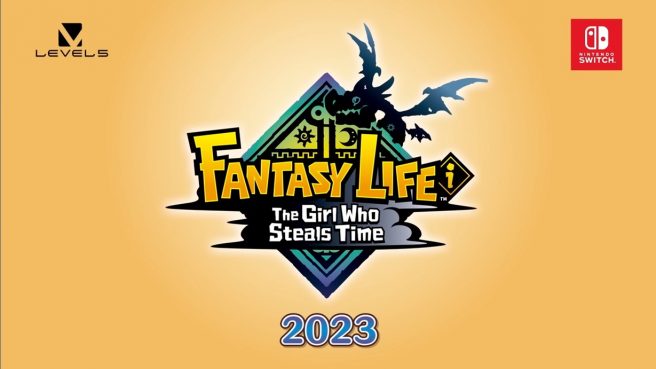 A little piece of news regarding Fantasy Life i: The Girl Who Steals Time has slipped under the radar, which is that Keiji Inafune is confirmed to be a producer on the project.
Inafune is perhaps best known for his work on the Mega Man series. After founding Comcept, he then was involved with Mighty No. 9. Since then he's been an executive producer on the Azure Striker Gunvolt series.
Japanese magazine Famitsu spoke with Level-5 CEO Akihiro Hino about Inafune's role and a bit more in a recent interview. We've translated the notable excerpts below.
This game was developed with Inafune as the producer right? The thought of living in a Fantasy Life world with the Inafune stamp on it is really something!

Hino: The main body of the development was focused on by the Osaka-based Level-5 Comcept studio, but staff in Fukuoka, Tokyo, and other places too worked together with Inafune. Inafune has the ability to bring people together and I knew with a strong and dedicated creative team at his disposal, I could entrust him to make a completely new Fantasy Life title. And that game became something truly special. Inafune created not only a new crafting system for us to play with, but even went as far as to create a whole new life, too!

This time the island itself can be crafted, which makes the screen feel much wider than before. I suppose this is actually the first time the series has been playable on a large screen, right?

Hino: The game was carefully adjusted for the Nintendo Switch to make sure the action and movement felt smooth and enjoyable. And yeah now that you mention it, I guess it will be the first time for a Fantasy Life title to be on a big screen.

Especially with being able to craft the island, I imagine that now more than ever we can feel completely immersed in the game.

Hino: Simply put, I think in this Fantasy Life you will be able to do all the things that were fundamental to the sandbox nature of the previous games. At the beginning at least we will start out with a certain scale, but I think moving forward we can create something with 'crafts that have appeal to the game worldview'. And if in the future if we gradually add things like furniture and such with updates, we can perhaps eventually hope to become the best furniture game ever (laughs)!
Fantasy Life i: The Girl Who Steals Time will launch on Switch later in 2023.
---
Translation provided by Simon Griffin on behalf of Nintendo Everything.
Leave a Reply