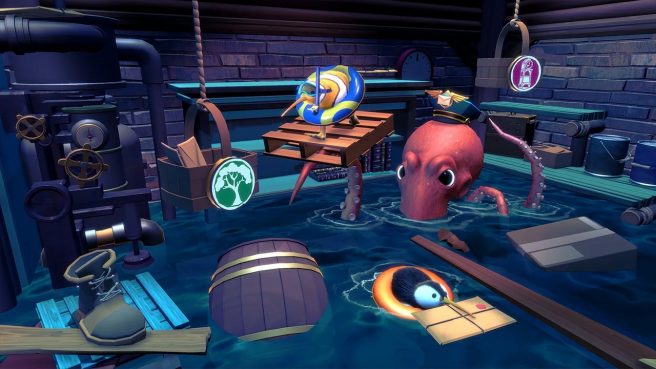 KeyWe, a postal puzzler starring the two small kiwi birds Jeff and Debra, is available on Switch starting today. To celebrate, a new launch trailer has been shared.
"We've loved crafting the world of Bungalow Basin and coming up with quirky mail service scenarios for our little mailbirds to solve," said Stonewheat & Sons artist Grant Gessel of KeyWe's release. "We hope this is the beginning of a long and successful career at the Telepost for our two feathered stars Jeff & Debra, and that players love the postal pandemonium we have in store for them."
Sold Out's Katie Clark also said: "KeyWe is adorable fun for friends and families of all ages. The game's lighthearted humour and co-operative puzzle solving has brought smiles to our faces throughout its development, and we're really excited for players to become masters of the mail service and start their shift at the Telepost today!"
Have a look at today's launch trailer below showing the birds of KeyWe in action.
KeyWe is being offered as both as physical and digital game on Switch – Sold Out is handling the retail edition. The game supports English, French, German, Italian, Spanish, Korean, Russian, Chinese, and Portuguese language options.
You can access the official website for KeyWe here.
Leave a Reply